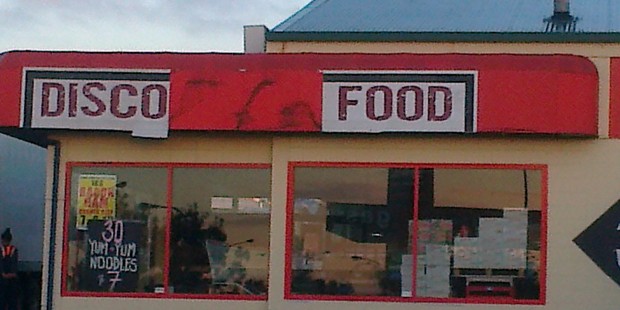 "When heading out for a night on the town, we always call in to this specialty shop in Glen Innes so we can dance the night away," says Alan Parker.
Using one's noodle, or not
How is spaghetti made? On April 1, 1957, the BBC news programme Panorama tackled the question with a segment about a Swiss town's robust spaghetti crop, brought on by a warm spring. "For those who love this dish, there's nothing like real homegrown spaghetti," anchor Richard Dimbleby said. Viewers ate it up. On April 2, the BBC was flooded with phone calls from people eager to grow their own noodles. Keeping the whimsy going, the BBC instructed anyone interested in a pasta-bearing tree to "place a sprig of spaghetti in a tin of tomato sauce and hope for the best." (Source: Neatorama.com)
Dairy farmer's lament
Worst Jobs #1: "You should try being a dairy farmer," writes a reader. "Looooooong days, cows constantly crapping on you, everyone hates you because they assume you're some sort of ecological terrorist. Sometimes, when people ask, I say that I'm a gas station attendant.
But they see my new Hilux and don't believe me. Ha!"
Rancid garlic smell hard to hide
Worst Jobs #2: "In terms of grossness it was working in a garlic bread factory. The work itself was fine, but the garlic and the oil in the "butter" (cheapest horrible marg) permeated your clothes, hair and skin. No uniforms/overalls were supplied - just a white cloth apron that nicely absorbed the oily stuff. And of course stale garlic gets that rancid smell, so we reeked to high heaven when leaving work. Always got a few screwed-up faces if we had to do the shopping on the way home."
Curbing the late-night munchers
Simon Mitchell writes: "My two eldest boys (18 and 15) are avid late-night snack-eaters of everything not nailed down and will quite often eat leftovers in the fridge or food left out to defrost for the next day. My wife Stephanie has had enough and this is what I found on the bench last night. We will have French toast tonight. (Our nephew's name is Donte and we have a habit of substituting his name for 'don't'.")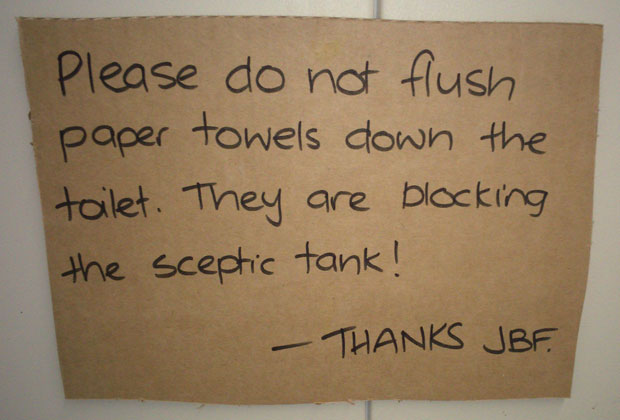 Flour sweeper soon pie-eyed
Worst Jobs #3: "I got a job working on the pie line at Irvines," Mark writes, "where the newest recruit was the flour sweeper. The tops of the pies were heavily dusted with flour so the cutters wouldn't get stuck. The foreman gave me a brush and told me to sweep the excess flour from the pies before they entered the ovens. He came over hours later and I said I was going out of my mind. He pointed to an old Chinese man working nearby. "See him," the foreman said, "he did your job for seven years."
Picture this: Photo bomb goodness...
Good ideas: April Fools pranks for your kids...
Video: TV news bloopers for March....
NZ Herald app users click here for today's video.
Got a Sideswipe? Send your pictures, links and anecdotes to Ana at ana.samways@nzherald.co.nz