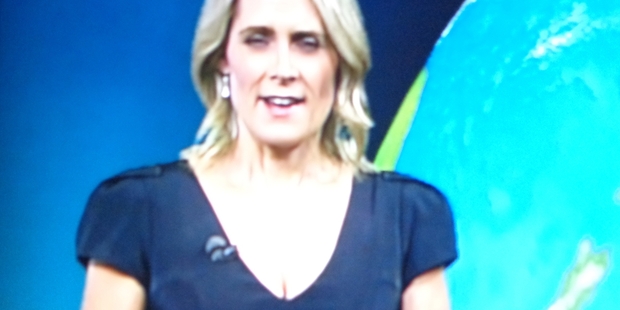 Greg Hawkins watched One News on Wednesday and noticed that weather presenter Karen Olsen, in her first appearance that evening, was wearing a V-necked top. Twenty-five minutes later, she appeared to have chucked on a singlet. Are TVNZ bosses afraid of a little bosom?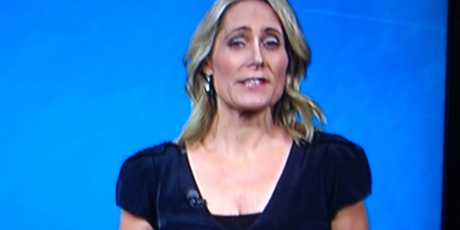 Rotary rodent resurrection
A reader writes: "With no one else to blame for the increasingly malodorous interior of my car I deduced that the smell might have something to do with the 'ticking' noise and rough running of the fan. The cleverly concealed fastenings thwarted my DIY attempts to get at the fan unit, so off to the mechanics - to get some long overdue other stuff done at the same time. The detailed mechanical report concluded with: 'Removed fan unit and retrieved dead mouse, reassembled and tested operation all ok now'. It's kinda nice to know that the adventurous mouse lives on."
Snake throws the towel in
A 2m-long boa constrictor is recovering after doctors from BluePearl Veterinary Partners emergency hospital for pets in Tampa, Florida, performed surgery to remove a towel the pet snake had ingested. The male snake, named Killer, apparently ingested the towel inadvertently while eating a rat.
Did you know ...
1) In Somalia, the word for president also means "big head".
2) Australian journalist Clive James received further notoriety for his phrase about Arnold Schwarzenegger looking "like a brown condom full of walnuts."
Seeking open home Cinderella
Reid Mclaren writes: "Last weekend we had an open home and, as usual, visitors left their shoes at the door.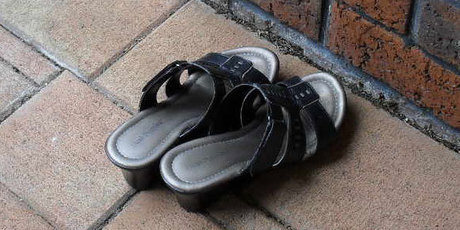 After it was over these ladies' slip-on wedges were still at the door! Checked everywhere and no one is still here. Five days later the shoes are unclaimed. Perhaps they are too embarrassed to come for them or maybe they will go this weekend."
An endorsement by the PM perhaps?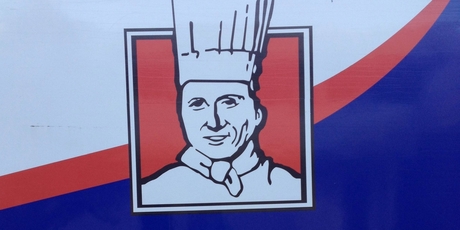 Art: A series of maps using the iconic foods of various countries and turned them into physical maps. A playful representation of food from around the world, painstakingly created with real food.
Picture this #1: Nice correction...
Stupid things for sale: Lamps made out of real used military helmets. Soldiers were killed in them and now they're a lamp!
Picture this#2: The 'Make-Out Practice Pillow' comes with a creepy built-in plastic nose and mouth, designed to give you the illusion of kissing a real person...
Video: According to this ad, cruise liner travel offer a glimmer of hope to baby boomer couples who are too old and tired to get divorced.
Got a Sideswipe? Send your pictures, links and anecdotes to Ana at ana.samways@nzherald.co.nz