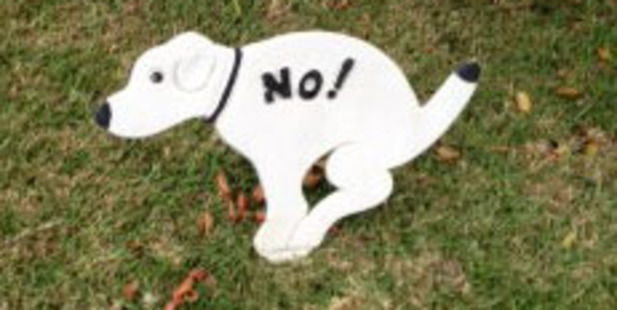 Dogs considering antisocial behaviour at Maraetai need to be literate, it seems.
Chat that went downhill
Conversation in a ski shop in Canada with an Australian on processing a credit card:
He: I didn't know they had ANZ in New Zealand.
Me: That's what the NZ stands for
He: [Blank stare] "Huh?"
Scrooge tries it on
Customer: "What is the price of this?"
Shop Assistant: [Looking at price sticker] "It's $20."
Customer: "I thought things here were discounted?"
Shop Assistant: "They are. [I point to the price tag.] The original price was $100."
[The customer points to the sticker with model number on it.]
Customer: "That's the price there."
Shop Assistant: "No. That's the model number."
Customer: "That's the price, $3.85."
Shop Assistant: "No.
There is no dollar sign in front of the number. It's not the price, it's the model number."
Customer: "It's clearly printed. You have to give it to me at that price."
Shop Assistant: "Okay. That'll be $385, please."
Customer: "What? Why? You can't charge me that much!"
Shop Assistant: "Well, you wanted the price to be just as it's written, even though there is no dollar sign and it's not on our normal price sticker. I need to point out that there is also no decimal point between the 3 and the 8."
The customer paid the $20. (Source: NotAlwaysRight.com)
Doctor lifts dirt and spirits
An impressed Tom sent this to the Rug Doctor: "I'm from a flat of seven boys. We live in the middle of Castle St, Dunedin. The hired Rug Doctor is doing a stellar job of cleaning our carpet. This was after hosting a flat party of 800 people! Just want you to know how refreshing it feels to see so much dirt being extracted from our carpet - all credit to the Rug Doctor!"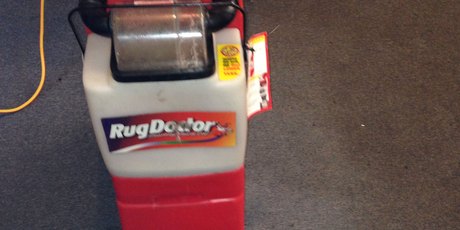 How not to fit in
How would you answer this Dear Abby letter which appeared in the Kansas City Star last week? "My husband and I relocated to Florida and were quickly welcomed into our new neighbours' social whirl. Two couples in the neighbourhood are gay - one male, one female. While they are nice enough, my husband and I did not include them when it was our turn to host because we do not approve of their lifestyle choices. Since then, we have been excluded from neighbourhood gatherings. While I understand the phrase 'When in Rome', I don't feel we should have to compromise our values just to win the approval of our neighbours. Unhappy in Tampa."
Video: Johnny Rotten on Judge Judy in 1997...
News-ish: Surfing crocs in Australia...
Tweet goodness: In case you thought the attitude in the Dear Abby item above was just a conservative American thing, read this local letter, tweeted by @badtom. "What causes child poverty? Welfare dependency? Capitalism? Colonialism? No, it's teh gayz"....
In case you missed it: It really is just like Gliding On...The State Services Commission make a video to explain what they do, starring ham-fisted presenters, an ominous ticking clock and grey building establishing shot and much much more....
Video: German supermarket marketing is different from here...
Got a Sideswipe? Send your pictures, links and anecdotes to Ana at ana.samways@nzherald.co.nz