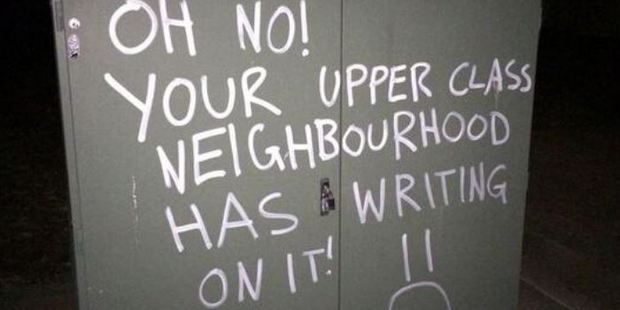 Fishing - Southland style
A reader writes: "Visiting remote Waikawa in the Catlins I met Invercargill teacher Locke and family, and their mate Danny. They were shark fishing off the wharf. They had a leg of venison tied to a rope dangling in the water. The deer was shot by Locke's son, John, and was his first stag. They soon caught a shark and gutted and dressed it ready for family fish and chips. I said I was amazed they were using venison for bait. Locke said there was no shortage of venison in that part of the world. He asked if I would like a piece. Of course I did ! So he pulled the gnawed leg out of the water and cut a thick slice of still partly frozen rump steak off for me. I cooked it that night. It was delicious!"
Toddler brain-teaser
Gabe (3): "Mum, I want a chicken back."
Mum: "A what?"
Gabe: "A chicken back!"
Mum: "huh?"
(Really, really long pause) Mum: "I get it! You want a piggyback."
Cost of check-up easier to swallow
An alternative to the often difficult colonoscopy is being developed. The PillCam is a bite-sized capsule with a camera at each end which takes an eight-hour trip down the intestine, taking pictures. At US$500 ($600), significantly less than the US$4000 rate for colonoscopy, the pill is affordable enough that it need not be retrieved after it has been passed. (Source: nydailynews.com)
Spotted on Waiheke Island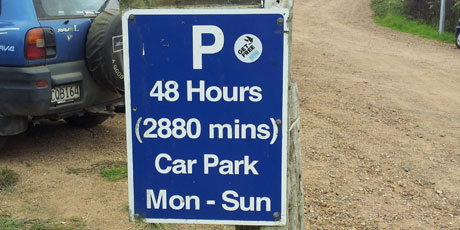 Avalanche of admirers for snowboarder
During the first qualifying round Russian snowboarder Alexey Sobolev wore a helmet with his phone number on the side. Immediately after he was swamped with more than 2000 messages, many of them sexts and messages from women - enough to temporarily shut down his phone. "Yeeeah," said Sobolev, showing a reporter a suggestive photo that had come through. "She is really good." He continued: "Some girls sent me photos. But Russian girls the best!" The IOC made Sobolev cover his number with tape on his second round, and his 15 minutes of fame ended when he failed to qualify for the final round. (Source: Death&Taxes)
Music Video: A magnificent shot-by-shot remake of Journey's 1983 hit "Separate Ways" (World Apart). Hilarious...
Picture this #1: Sexist kid...
Picture this #2: Elephant rock in Iceland...
Video: The truth about joggers...
Got a Sideswipe? Send your pictures, links and anecdotes to Ana at ana.samways@nzherald.co.nz