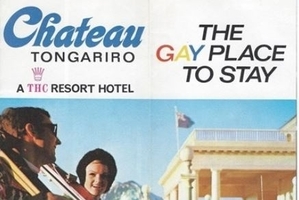 Women threaten sex ban
Women in Tokyo are threatening a sex boycott against any man who votes for the front-runner in this weekend's gubernatorial election, in protest at his claim that menstruation makes women unfit for government. A Twitter campaign group based in the capital which bills itself as "The association of women who will not have sex with men who vote for [Yoichi] Masuzoe", has garnered almost 3000 followers since it launched last week. Although the founders have not identified themselves, in their profile they say: "We have stood up to prevent Mr Masuzoe, who makes such insulting remarks against women ... We won't have sex with men who will vote for Mr Masuzoe." Masuzoe, 65, a former political scientist who became a celebrity through TV talk shows before getting involved in politics in 2001, is widely seen as an establishment figure in a country where gender roles remain very distinct. (Source: AFP)
Freezer survives flight
A reader writes: "It doesn't take much for even a heavy object like a chest freezer to fly off a trailer.
I remember vividly watching my brother-in-law's freezer fly several feet into the air after the trailer hit a bump in the road and the freezer lid bounced open. Luckily it didn't hit anything apart from the coarse chip, and after a bit of a repaint it was back in use. Good old 80s F&P quality - try that with a modern freezer."
Soap stars to the rescue
Help is here for the reader who was searching for unperfumed soaps.
*"Ecostore's Fragrance Free Soap. Available at their Ponsonby store or online."
*"I have been using Sunlight soap in the shower for longer than I can remember. No perfume - available from supermarkets."
*"Simple soap you get in most supermarkets is fragrance-free."
*"Good Life Soap make natural soaps and use olive oil and goat's milk from our own herd. Any additions such as essential oils are all natural. I would recommend either our Manuka Honey and Kauri Gum or Manuka Honey and Oatmeal, neither of which have any fragrance."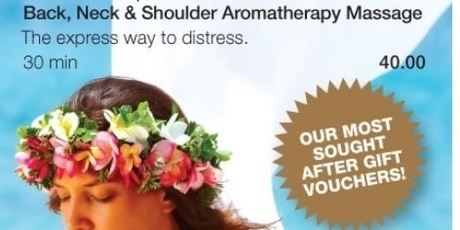 Beauty botch-up
Ad on Visage Beauty's website in Napier: "Aromatherapy Massage - the express way to distress". De-stress perhaps?