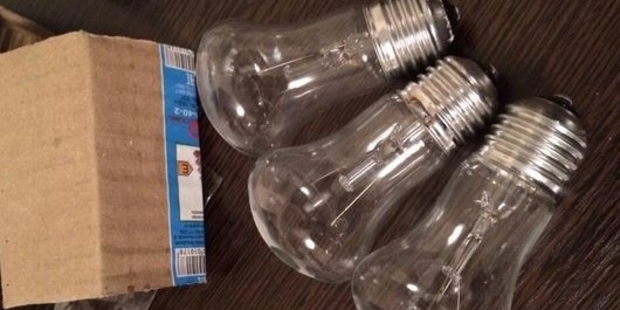 Media bartering at Sochi
The accommodation at the Sochi Winter Olympics has come up a little short, says Yahoo Sports columnist Dan Wetzel, who tweeted this picture and said: "To anyone in Sochi: I am now in possession of three light bulbs. Will trade for a door handle. This offer is real."
Sorry, mum, but can't you take a hint
Ten years on from the birth of Facebook, Dublin man James Duckham still hasn't responded to his mother's friend request. "The request is still there every time I log in," said the 31-year-old IT consultant. "Every time I go on Facebook I have to be careful not to accidentally click accept. My mam is a great woman altogether, but I just didn't want her seeing my comings and goings online." So how did he manage to dodge the maternal friend request for nearly a decade? "At first, I just bluffed that I didn't know how to accept Friend requests," squirmed James. "That bought me about a year or so ... then I would pretend that her request didn't show up on my feed because I was using a laptop and she was using a desktop, and that bought me another 18 months or so.
And I just kept going like that; any time I went around for dinner or at Christmas, I would just assure her that I would click accept as soon as I got the request, and try to get her to cancel it and re-send it ... It's only a matter of time before she stops trying," he said with hope. "Either she forgets about sending the request, or takes the hint. I mean, she knows I work in IT for a living. There's only so brain-dead at computers that I can pretend to be." (Source: waterfordwhispersnews.com)
Plea for soap with no smell
Slow news day, so why not ... Judith has a problem with perfume and therefore requires a non-perfumed soap. She has one called mud soap. It won't last forever. Judith says she would be very grateful if someone could recommend a good brand of non-perfumed soap, and where to buy it.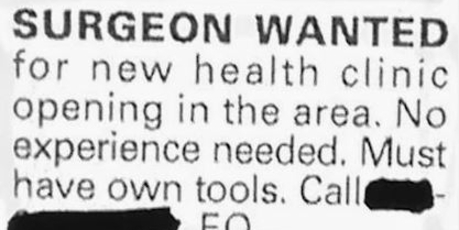 Missing the word tree, maybe? (Source: Criggo.com)
Picture this: A really baaaad bedside table...

Good Tool: Before you go and call your baby that er, unique and creative name, test it here...

Video: A third of the mansions on the most expensive stretch of London's "Billionaires Row" are standing empty, including several huge houses that have fallen into ruin after standing almost completely vacant for a quarter of a century...

Video: Americans Taste Testing Australian (and New Zealand) Food...

Video: Superb mother and son wedding dance...



Got a Sideswipe? Send your pictures, links and anecdotes to Ana at ana.samways@nzherald.co.nz