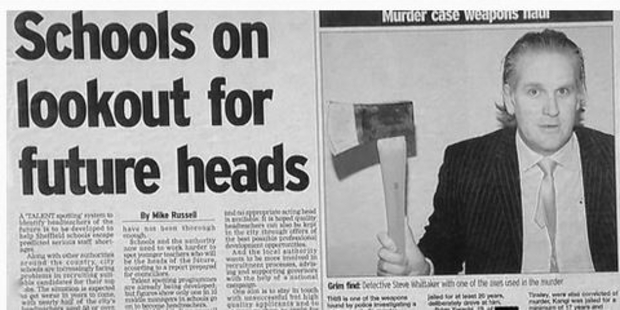 Uncomfortable juxtaposition. (Source: Criggo.com)
Refreshing honesty from outside the property bubble
A Reddit user asked the question: "What's the biggest elephant in the room about living in NZ as a foreigner?" Two of the most agreed with answers:
1. "It's bleeding cold in winter indoors. I try to bite my tongue but usually I get 'prompted' to say something whenever a kiwi mate says 'hey, this cold must remind you of home eh?' to which I reply 'nah, we don't live in overpriced uninsulated sheds'. Then I get the stink eye from them."
2. "You'll need 12 mortgages to buy a house and 12 incomes to get a mortgage."
Copywriter's bit of fun goes straight through keeper's legs
"On last night's episode of Telecom's Tech in a Sec we learned how to set up Gmail on a smartphone," writes Nathan. "Amusingly, the top email from a fictitious Smithy Jones in the Tech in a Sec inbox contained the message 'Ball bag'.
Must have been a reminder for Saturday sport."
Landlords - once over lightly specialists
"I've been renting for over 20 years and unfortunately my experience of most landlords is that they don't give a toss about the tenants," writes Paula. "They don't want to spend a cent more on the property than they have to and never bother to insulate, yet blame all mould problems on tenants. They expect you to treat their dump like Buckingham Palace and freak out at any sign of normal wear and tear.
Viewing a villa for rent for an exorbitant price in Grey Lynn I noticed the pitched roof looked nice and freshly painted. After walking up the hill where the back of the house was visible I saw that only the front of the roof was painted, the other three sides were completely rusty. They had done the usual quick paint job (aka "renovated") and even painted straight over globs of dust and loose nails on the windowsills. I hope they bring in WOFs for rentals, so that tenants can live in warm, comfortable houses worthy of the rent paid."
Remember this?