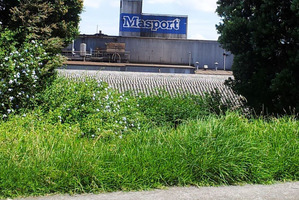 Hey, Masport! Mow your berm. (Via Lisa Macready and snapped from the Ellerslie Panmure highway).
Shopkeep Holmes, I presume?
Shopping at Farmers Takapuna, Paul from Devonport was bemused to witness the sales assistant deduce from an elderly gentleman's purchase of several pairs of new undies that he was going on holiday. "This led to an extended conversation between them as I puzzled over whether there was a direct connection. Only as the customer was leaving did I spot the travel document wallet discretely tucked in his hand!"
Canadian man caught stuffing meat down his pants
A man pleaded guilty to shoplifting after he was caught at a supermarket in Canada putting meat down his pants. Packages of chicken breasts, bacon and steaks worth $71.32 were stuffed down the front of his trousers in a store bathroom. He was sentenced to 94 days in jail but during his trial, the prosecutor learned that the evidence had been placed back on store shelves for resale.
Busker accidentally given Taylor Swift guitar pick
A reader writes: "I went to see the Franklin Rd Christmas lights on Friday 13th December and while I was there gave my spare change to a young busker playing the violin. When I got home I realised I had also put in my limited edition Taylor Swift Red Tour guitar pick. Would any of your readers happen to know this young man? I'd be happy to swap it back for a few coins!"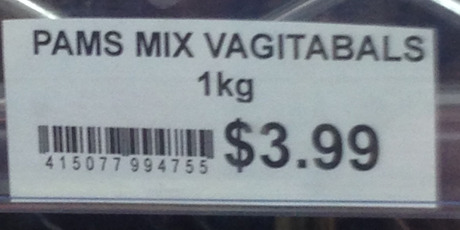 Oral hygiene on the highway
"I regularly see people driving while texting or talking on their phone - but this morning I saw a first ... a young woman brushing her teeth while driving on to the motorway, northbound from Northcote Rd."
Sporting immunity
Sport and guitar valued over academic success in schools? "I suspect far more people dream of being Richie McCaw than of being another Ernest Rutherford. I can remember when I was at school rugby players enjoyed a sort of diplomatic immunity if they were in the First XV. They could be reasonably sure of getting accredited even if they couldn't read or write."
Video: Sesame Street: Lord of the Crumbs...
Picture this: Photoshop a bun in the oven, literally!
Classic Christmas Clip: A Heroin Christmas ...(Warning: contains black humour)
Ideas: Wheelchair park in protest...
Video: How attached are cats to their owners?
Got a Sideswipe? Send your pictures, links and anecdotes to Ana at ana.samways@nzherald.co.nz.