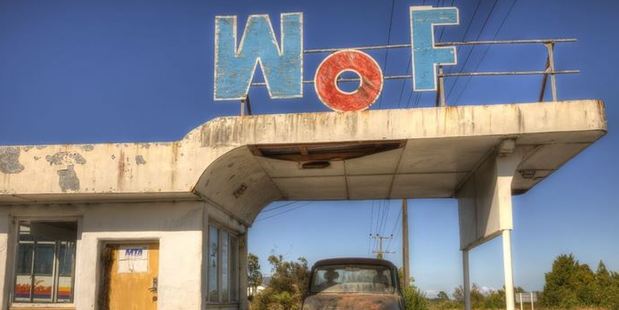 Jack Lee of Te Kauwhata took this photo on the way back from Karamea.
Flatmate wanted: 'Flatties' need not apply
David Farrier shared this shouty, rule-laden flatmate-wanted listing for a Parnell property. It reads: "Not for 'cool kids' after a 'Flatties' scenario: It's a 'ROOM IN PRIVATE HOUSE' situation. Think BOARD or HOMESTAY. A TOTAL BARGAIN in this PRIME AREA. Only this cheap because it's ROOM ONLY. NO SHARED LOUNGE. NON-NEGOTIABLE CONDITIONS. Single occupancy ONLY. Definitely NO 'mates round'. Definitely NO 'overnight guests'. Definitely NO stay-at-home-all-day types. NO smokers. NO immoderate drinkers. NO 'cooks' (just a shared kitchenette available so if you're a wannabe MasterChef, look elsewhere). NO OCD freaks (muppets who need to shower thrice daily & do umpteen loads of washing a week). NO 'heater huggers' (muppets who run huge heaters full-bore instead of sensible heating use & season-appropriate clothing!) ..." And on, and on it goes ...
Strange job interviews
"I applied to a firm of estate agents, Foxtons, looking for 'well-groomed, educated and career-minded individuals'. Suited and booted I was ushered into an opulent board room. Laid out on the table was a selection of drinks - beer, Coke and Evian water. The interviewer entered and cried: 'Welcome to Foxtons! This is an informal interview - no questions, no CVs at this stage, I'm just going to hang out with you for a while to determine whether or not you're "Foxtons Material". Please, help yourselves to refreshments and get chatting to each other.' He then sidled off to the back of the room with clipboard in hand. Our group nervously began to interact as we all tried to figure out the purpose of this 'interview'. 'Take drinks!' Our host called out from the back. This was obviously a test - but what kind of test? If I took a beer would I be seen as an alcoholic? Eventually I plumped for a beer. Most of the women took Diet Cokes and the guys either copied me or took nervous sips of Evian. The next day, I got a call back. Turns out it was all about the drinks. Not what drink was selected - but how it was drunk. I'd taken an ice-cold Bud and poured it into the largest glass available, whereas those classless and ill-mannered imbeciles who drank directly from the can or bottle were apparently not 'Foxtons Material'." (Source: B3ta.com)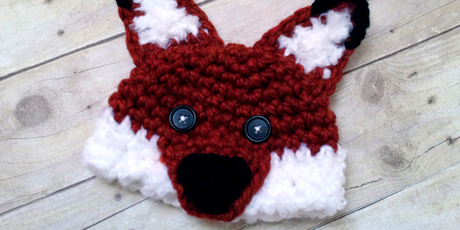 The popularity of foxes has exploded since Norwegian comedy team Ylvis released their light-hearted song The Fox (What Does the Fox Say?) on YouTube, which is now a global hit. This crocheted fox hat was created by Jennifer Dougherty, and can be made in several sizes and in an hour or two by an experienced crocheter.
Video: Mike Moore and Winston Peters in a Red Nose Day ad...
Picture this: "Must eat delicious soldiers..."
Video: The Onion review of the Hunger Games second instalment, Catching Fire, is bang on...
Local: Is The Rock a parody? (NSFW)
No? Really? But this must be...
Video: Adrenalin pumping clip from the BBC series Incredible Journeys, when an Arctic glacier collapses into coastal waters as the film crew are passing dangerously close in a small motorboat...
Got a Sideswipe? Send your pictures, links and anecdotes to Ana at ana.samways@nzherald co.nz.