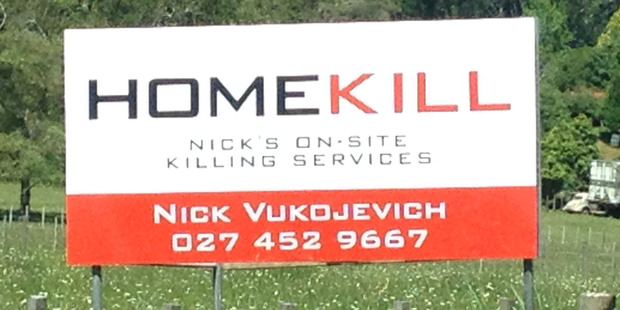 Found this great sign on the road between Kopu and Thames. What an enterprising young man, says Tony.
Naked for questionable cause in science
In 1995 it came out in the media that between the 1940s and 1970s Ivy League colleges in the US would take a photo of all their incoming first-year students in the nude. Thousands and thousands of pictures were taken including such notable names as George Bush, Diane Sawyer, Meryl Streep and Hillary Clinton. The unusual photo sessions were part of a larger project run by psychologist William Herbert Sheldon, who conducted them in co-operation with the universities. The photos were meant for the use of studying posture-related deficiencies, but it's believed they were actually being used to research something rather more sinister - using the students to study the correlation between a person's body shape and their intelligence. (Source: messynessychic.com)
Cuddles for the needy
The Snuggle House in Madison, Wisconsin, was scheduled to open on November 15 to provide in-bed, pyjama-clad "intimate, non-sexual touch[ing]" for $60 an hour.
"So many people," said assistant manager Emily Noon, "don't have a significant other in their lives" and "just need to be held" (including, she said, the elderly and hospice patients, who are part of the target clientele). The city's delay, a spokesman said, was to ensure that Snuggle House had protocols for dealing with "risky" situations in which a customer refuses to take "no sex" for an answer. (Snuggle House has prominent surveillance cameras and panic buttons for the staff.) (Source: News of the Weird)
Tree with lights on Stockade Hill
In response to Sandra from St Johns who is trying to find out what the lit-up tree between Half Moon Bay and Pakuranga is all about: "I believe that the lit Christmas tree she is referring to is on Stockade Hill between Mellons Bay Rd, Picton St and Ridge Rd. She will find it in Google Maps by typing Stockade Hill."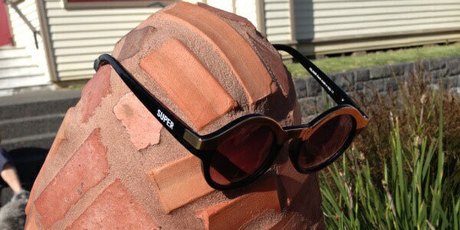 Further to our discussions about the kumara sculpture in Mt Eden ...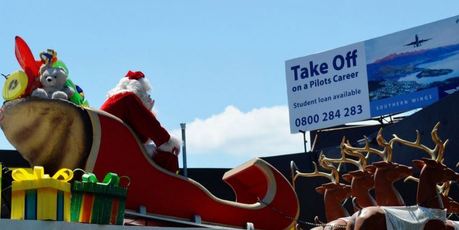 Flying lessons for Santa? Snapped at the Auckland Santa Parade. (via dougnz.deviantart.com)
Gauche: This is a real house, for sale in Welcome Bay, Tauranga. Asking price $12 million ...

Quick clip: Pig drumming 101 "pig hit," the "pig roll," and the "pig squeak."

Picture this: Innovation in crass novelty breasts...
Picture this: One pissed off floor mop...

Picture this: Top Invercargill tagging....

Video: Celebrity reading mean tweets about themselves #5...


Got a Sideswipe? Send your pictures, links and anecdotes to Ana at ana.samways@nzherald. co.nz