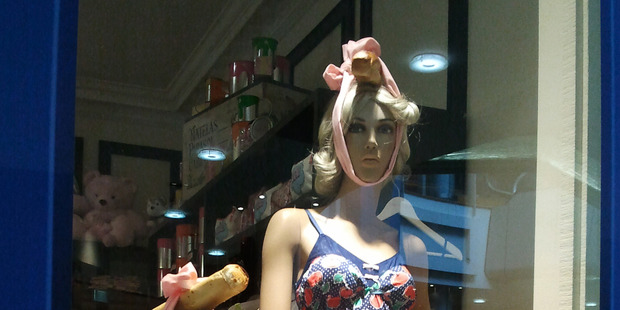 "Seeing the photo of the letterbox covered in a plastic bag reminded me of this," writes Jude. "We bought a house that had been converted to two flats. As we were now using it as one dwelling, NZ Post told us we could only have one letterbox. So I wrapped a plastic bag around one box till we got around to removing it. Imagine our surprise when we did remove the letterbox a few weeks later, to find it full of mail. As well as delivering to 42A, the postie had been removing the bag, putting mail into the 42B box, and then replacing the bag. Maybe she thought we had a leaky mailbox!"
Good deed 1
A reader writes: "I am in need of a Christmas miracle ... I have spent far too many hours trawling internet sites and those CD stores left standing for a rare gem that I have my heart set on as a present for my husband. To be fair, I didn't think it would be at all difficult to find, but now I have spent hours of my life on the search I am determined. So, if you have any spare room to help me that would be absolutely amazing. Jesus Christ Superstar, NZ Production Recording from 1994 (the NZ version with Jay Laga'aia).
Needle. Haystack. You have no idea how excited I'd be to be able to wrap this up for him instead of socks ... again ..."
Good deed 2
"Can someone please help us with my son's homework?" writes a reader. "This one fact could make him fail an assignment and consequently fail a six-month full-time Personal Trainer qualification. He has had two failed attempts at answers and after many searches we cannot find this on the internet. I got an A+ for biochemistry at Otago, but that was too long ago to remember - however, this has made me obsessed on the challenge for this NZQA Level 3 programme. The question - What is the effect of dehydration on the adenosine triphosphate in the kidneys?"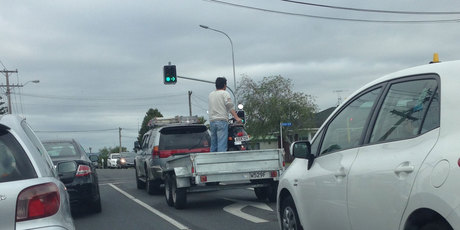 Hard to stomach these comments
Tiny amounts of gluten do cause major problems for coeliac sufferers, says this reader in response to a recent item. "I was diagnosed by stomach biopsy at 2 years old (1985) with coeliac disease and have been on a gluten-free diet since. You are right that coeliac disease is not an allergy but it is an auto-immune disease. Every time a minute amount of gluten enters me it kills villi on the lining of my small intestine. Those villi absorb nutrients from food, so without them I will die of malnutrition. It's attitudes like yours that make it difficult for me when I have to explain to people that no I can't 'just eat something with gluten in it this once as it doesn't do any damage'. You might not see anything as I don't start fitting, but I get severe bowel pain as my body attacks itself on the inside."
Blog: John Key Looks at Things...(because there can never be too many photo opportunities)
Video: Catchy, satirical musical number about all the climate change deniers...

Good read: A different perspective on recreational drugs...

Video: Air horn classics... (by Ylvis 'What the Fox Said').



Got a Sideswipe? Send your pictures, links and anecdotes to Ana at ana.samways@nzherald.co.nz