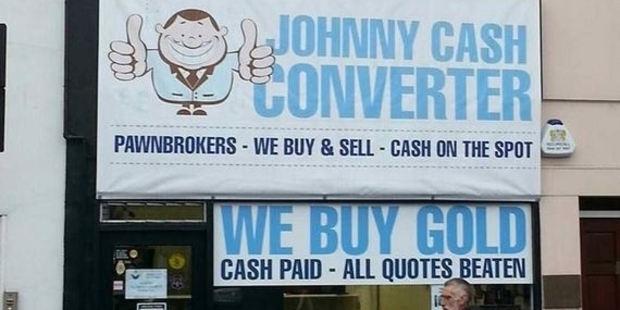 A legacy beyond music ...
One person's junk mail is another's treasure
Chris Thompson of Rothesay Bay volunteered to clear her neighbours' letterboxes when both were away. "I have a sign 'No Junk Mail' on my letterbox; one neighbour has 'No Circulars' and the other neighbour has no signs. I was astonished how much junk mail I was missing out on! And more curiously, the difference between the contents of my 'No Junk Mail' box versus the 'No Circulars' box. My box had the least, but I'm not totally immune. One day I saw someone drop something into my letterbox. I called out after him, asking if he had seen the sign. He replied 'But that isn't junk mail!' It was a flyer from a real-estate agent ..."
Venerable journalist's tattoo boo-boo
Famous, respected UK journalist and TV presenter David Dimbleby, 75, recently got his first tattoo: of a six-legged scorpion. Unfortunately, scorpions are arachnids, with eight legs.
The scramble is on to identify a face-saving species that the tattoo could represent: the best bet so far is the Whip Scorpion, which has six good legs and two feeble, vestigial ones used as feelers; and various scorpion-esque arthropods.
Fancy dress disaster
"When I was a fresher at Otago uni in the 80s I was invited to a fancy dress party of this chick I liked. She didn't know I existed. The theme was a P Party (in those days it was just a letter) so I wracked my brain trying to think of something simultaneously hilarious and memorable, but that didn't cost a lot to execute. We never got it on, that night or any other. In hindsight, wearing my brown sleeping bag, with the string pulled tight around my face, wasn't the best idea."
Gluten-free labels needed
A reader writes: "It's important to label products 'free' from gluten even if they don't naturally have them, because if they are produced on the same production line as gluten products they can still cause a reaction for somebody with coeliac disease. You need to check every label because products such as salt, olive oil and desiccated coconut sometimes have traces due to the preparation. So while gluten-free carrots may seem to be stating the obvious, it's still worth stating."
Mugs: Hot and Busted.... Good looking people are criminals too...
Art: Convince your friends you're a massive art buff with this guide to quickly identify a classical artist, just by looking at one of their paintings...
Picture this #1: Fun with statues...
Picture this #2: Bad taxidermy...
Video: Typical hour-long drama.....
Got a Sideswipe? Send your pictures, links and anecdotes to Ana at ana.samways@nzherald. co.nz