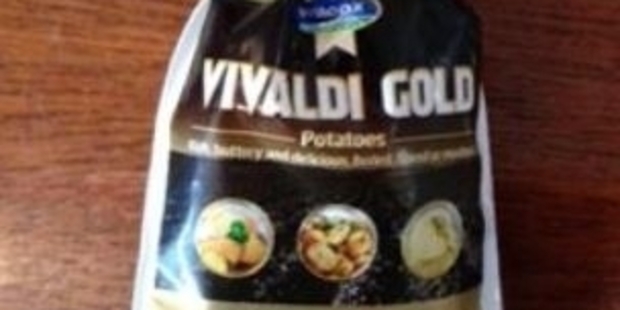 New World's Little Shop promotion has created a "black market" on Trade Me, with the miniature grocery collectables costing more than the proper-sized edible products they represent. This teeny sack of Vivaldi Gold Potatoes (right) went for $8. There are more than 2800 listings - everything from Huggies nappies and Pam's peanut butter to mini Rexona and branded accessories like a cash register or shopping trolley. The promotion has been so popular that the full set of grocery items (44) is going for anywhere between $60 and $140.
Mission Estate line-up less than vintage
The build-up was intense - who will headline the 22nd annual Mission Estate Winery concert next year? Speculation included Paul McCartney! Wow. That'd be worth buying a ticket for. But the announcement yesterday, dubbed The UK Invasion despite two out of the five being Irish, came as a major letdown for many punters: Ronan Keating, Melanie C of the Spice Girls, Billy Ocean, Leo Sayer and Sharon Corr of the Corrs. "Good grief. Elevator muzak for the Drinking Class," wrote Peter Baillie on the Blog on the Tracks Facebook page.
"I think they are calling this the 'Australian Prime Time Reality TV Judges Tour'," said Mike Thacker. And from the Mission Estate's own Facebook page: "Long wait for nothing much," says Jenny Blok. "Billy Ocean cancelled his two NZ shows in 2009 for lack of ticket sales, Ronan Keating comes here every other year and does the Cozzie Club circuit. One-fifth of the Spice Girls and one-third of the Corrs ... and then Leo Sayer ... you have a captive market who don't mind paying money and are now paying through the nose for alcohol and this is what is offered? I'm off to Eminem." Or, as Olivia Mitchell quipped, "You may as well have announced Jackie Thomas."
Driven to distraction
Distracted driving causes a lot of accidents. Reading maps, fiddling with the radio, talking or texting on the phone can get people killed. So as an experiment, Emotive, a neuroengineering company, and the Royal Automotive Club of Western Australia built the Attention Powered Car. Sensors on the driver's head measure brain activity. When a computer reads the signals and determines that the driver is switching between mental tasks too often, it slows the car. Geoff Mackellar, the CEO of Emotive, says the system can tell when a driver is about to be distracted, even before they grab their phone to send a text.
TVNZ tardiness sabotaging Sky
A viewer writes: "For some Sunday evenings now, TVNZ has been running behind schedule. This means that every time one records a programme on Sky Box, the last few minutes are missing. Is this deliberate by TVNZ to somehow get at Sky in some way? It is VERY annoying."
Local: The Parnell Baths have installed a webcam, (but it is too far away to ogle or supervise the kids from home)...
TV: Jono and Ben at Ten referred to the NZTA as by their old name, the LTSA and got this response...
Twitter: You should be following @madpropsnz for "The maddest properties from NZ & abroad"

Video: A New Zealander's bare bum electric fence challenge has unexpected consequence (NSFW language)
Video: An amusing Captain Cook sketch from Australian comedy show 'The Elegant Gentleman's Guide to Knife Fighting'...
Got a Sideswipe? Send your pictures, links and anecdotes to Ana at ana.samways@nzherald.co.nz