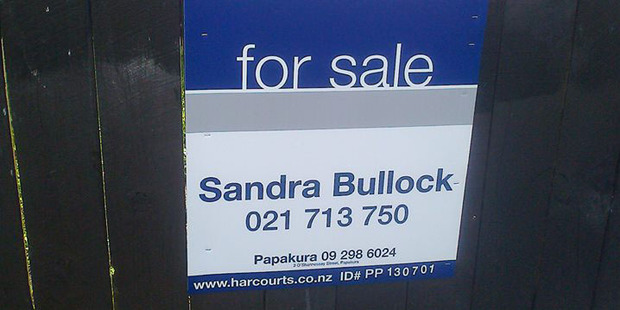 An unemployed, 32-year-old man stole a wallet from a parked scooter in Kobe, Japan, because he wanted to go to prison. Besides being the home of Kobe beef, it is acclaimed for its prison food. Nagata Ward Precinct is renowned for the special gourmet boxed meals prepared by local bento shops, delivered daily to prisoners, which the thief said was foremost on his mind. (Source: News of the Weird)
Record-breakers play hand well
Six hundred people dressed in coloured ponchos have aced their attempt to set a record for the largest human playing card. The Oneida Indians say the record was set by 600 guests at the tribe's Turning Stone Resort Casino Event Centre in central New York. The 600 guests wore either a white or a red rain poncho and were told where to stand to form a human version of the ace of diamonds. Once in position, they had to remain in place for five minutes. A Guinness World Records official was at Turning Stone to verify the record.
Empty power games
Carrying a clipboard around an office to look busy, referred to as "ghosting", reminds Murray Hunter from Titirangi of this ... "In his early years, Winston Peters always carried a white file box along the Beehive corridors of power. One day someone had the chance to look inside to see what the important documents were there for today. It was empty! One of his early illusions to convey his importance. Must try it at work."
Always the chance of some light relief
Brian's 4am red light run because the phasing wasn't working ... "Enter a not guilty plea to the red light," suggests a reader. "It is incumbent on the police to prove that the lights were working correctly to have a conviction entered. For that to happen the police would have to spend some time at the traffic lights in question to report that they were working correctly, particularly after you would have raised the issue with them, when stopped. As an ex-traffic prosecutor I can say this happens more often than not in light traffic. As for reversing and trying to trigger a response - forget it, not your job and dangerous in its own right."
Noble souls on the money
Vicki of Mt Albert writes: "Thank goodness for the honest people. Twice in my life I have lost bank cards. The first was last week when I must have flicked my eftpos card from my pocket as I removed my phone. The second was a few days later, when I somehow dropped my little purse. Before I even realised the purse was lost, I had a phone call connecting me to my hero! Not only had he tried to find my phone number, he had tried the bank, and finally through a client, he traced me. Then, he drove 20 minutes out of his way to return my purse with all my cards inside! A great big thank you to Gary, the painter from the Shore."
Incase you missed it yesterday: There's nothing as wonderful as capturing that once-in-a-lifetime adorable moment in your children's lives ...Like this one and this...
Picture this #1: Bet it's a guy-flat...
Picture this #2: Colouring in Ryan Gosling's perfect facial features and manly torso....
Video: Last year an anonymous bloke in Seattle began making videos of random people, filming them without explanation and capturing their often adverse reactions. Now the self-described Surveillance Camera Man is back with a new video, maybe spurred on by public interest in privacy issues following the NSA data surveillance controversy. Interestingly, many of the subjects being filmed insist Surveillance Camera Man needs their permission to record them in public places. I guess that doesn't apply to governments.
Got a Sideswipe? Send your pictures, links and anecdotes to Ana at ana.samways@nzherald.co.nz