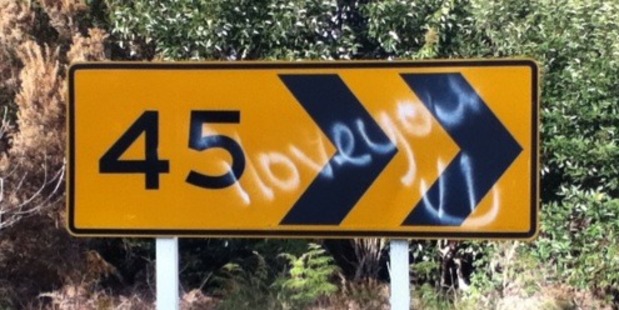 Menswear going pear-shaped to suit customers
Women's body shapes have long been scrutinised and categorised - the apple, the bell, the cello - and now men can enjoy the same classification. A poll, carried out by menswear retailer Jacamo, identified the seven shapes that represent the changing figure of the British male. They include the pear (a little bit larger around the middle), the cucumber (straight up and down with no extra weight), the tomato (slightly chubby all over), the brick (broad all over), the nacho (broad shoulders and slim waist), the string bean (very skinny and lean) and the snowman (rounded around the stomach and chest creating a figure-of-eight-like shape) Almost half of men identify themselves as pear-shaped, 15 per cent as a cucumber, 10 per cent are tomatoes, 5 per cent are nachos but only 4 per cent describe themselves as a string bean or a snowman.
Unitary Plan hides steamy book
Library manager Helen Woodhouse writes: "While discussion around the Unitary Plan has been heated at times, we discovered some rather hot reading under the Unitary Plan: an erotic novel which someone was reading in Takapuna Library and hoped would be safely hidden from other readers."
Low-flying broomsticks
Swaziland's Civil Aviation Authority has threatened to fine witches who fly their broomsticks higher than 150m. An official with the agency said broomsticks are covered by the same law that bans kites and toy helicopters from flying too high. (Source: Reason.com)
Student loan stand-off
A reader writes: "I am one of those people who have a student loan but have not paid it off - and am now living overseas. I have contacted Student Loans repeatedly to arrange repayment but they do not seem interested in discussing payment options with me. What was a student loan of $21,000 has now risen to over $60,000. I cannot afford to meet the payments that Student Loans expect and have tried to compromise somewhere in the middle - surely paying something is better than nothing? They have not accepted this. So we remain at an impasse."
Recycling wheelie bins really get around
No official word about Auckland's emigrating wheelie bins, but one reader suggested the bins found in Karvina, Moravia, Czech Republic are the old big ones and maybe the council at the time sold them on after swapping them out for the newer, smaller bins a few years back.
Annoying lawsuit: A Fargo-based advertising agency is suing the creators of Cartoon Network's The Annoying Orange, accusing them of ripping off a character they created (The Talking Orange) in 2005. Check out both here.
Listen: Fourteen year old girl plays Eddie Van Halen's "Eruption" guitar solo really, really well...
Picture this: The train that carries visitors to the Asahiyama Zoo in northern Japan has some very special seats for kids...
Video: Dog "Dancing" To Eminem "Shake That"
Got a Sideswipe? Send your pictures, links and anecdotes to Ana at ana.samways@nzherald.co.nz