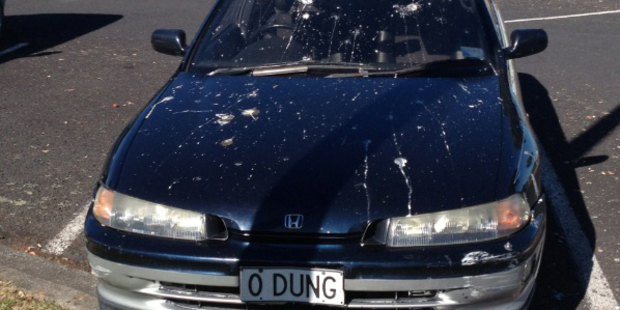 Reddit user Bipolarkiwinz offered this about credit: "I work in finance, and not a lot of people realise that every time you apply for finance, whether it be a phone account, credit card or loan, an inquiry is put against your name. If you have lots of inquiries, especially over a short period of time, you are ruining your credit. I see people declined constantly for no other reason than they were "shopping around ..."
There were some other fascinating responses. Here are the highlights:
1. "I'm a well-paid network engineer for a large company in New Zealand that provides consultancy services. 99 per cent of all our problems are solved by Googling the right phrase."
2. "Door-to-door sales: It's okay if you aren't interested. Being straight up about it ... much more pleasant for both of us. I'll talk to 50-60 people in a day, and two to four will sign up, so I'm confident that 99 per cent of those who might knock on your door can handle the rejection."
3. "Internet/phone support: Most calls we get about people with faults on their line are caused by their own equipment ... as the phone line's a circuit if anything's having trouble it usually affects the whole line. I wish ISPs just focused a little more on telling people this, then we wouldn't have such long waits in our queues."
4. "Pharmacist: I'm continually astounded by seeing people who need to see a doctor because their wound is clearly infected but they still just want ... colloidal silver!"
Beef with the Iron Maidens
Lisa writes: "Seriously, does anybody really buy beef and lamb because of that ridiculous "Iron Maidens" advertorial? It has to be awarded the weakest ad segment ever devised. Come on NZ Beef & Lamb, your advertising agency must see you as a cash cow!"
Queuing in wrong line can really change your day
A man with limited English went to a courthouse in Springfield about a traffic ticket but ended up serving on a jury in an assault case. Officials said the man simply got in the wrong line. The accused was found guilty, but given a new trial when the error was discovered. (News of the Weird)
Just jokes?
This sign explaining the daytime vs nighttime parking rules, put up by Lumino Dentists in Ponsonby, didn't go down too well with the local food hall. Tongue in cheek or crossing the line?
Call out for Valentines
If you are looking to make a gesture for Valentine's Day and don't want to splash the cash to show some love, then send in a Valentines Day message to Sideswipe and we'll publish the best ones on the 14th. (Remember, speak from the heart. Nothing too rude. First names only)
Quick Clip: A building in Germany goes all Transformer-esque...
Video: If you don't know what The Harlem Shake is, go here for a full breakdown. It's a dance craze involving a guy in a motorcycle hemet making thrusting movements then all hell breaks loose and apparently EVERYONE is doing it - even grandmothers. But it completely passed me by until I got an email from these guys...Procrastinating over an assignment Auckland medical students Jayden Batey, William Diprose and Elliot Page decide to make their own Harlem Shake (bathroom version). No doubt good stress relief...
Good read for a Geography Geek: How the shape of a country influence its economics and politics...?

Video: Men throwing rocks with their non-dominant hand...(I so love this video)
* Got a Sideswipe? Send your pictures, links and anecdotes to Ana at ana.samways@nzherald.co.nz