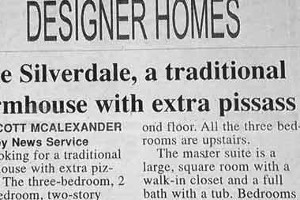 Definitely lacking pizzazz (Via Bits and Pieces).
Wasting time away on net
A study from the Pew Research Centre confirms what seems obvious to most of us: people go online for no reason. That should explain all those kitten videos. Twelve per cent of people over 65 say they went online the previous day for no particular reason. Of those aged 50 to 64, 27 per cent answered yes to the same question. In all, 58 per cent of adults use the internet to pass time or have fun at least occasionally. (Source: MSNBC)
$200 fine outrageous
A reader writes: "My wife was astounded when she returned to her car in the Auckland Council car park in Henderson last week to find a $200 fine for an obscured licence plate. The culprit? A towball mounted bike carrier that we've used for five years. I wondered if anyone else has been hit with this outrageous, money grabbing abuse of power."
Limited motivation
Regarding the laziness paradox, one reader writes: "A patron came into the library asking for books on motivation, but when it looked like the search was going to take more than a couple of minutes, they decided they couldn't be bothered."
Washing dishes so 80s
For Lisa, who couldn't believe her potential flatmate rejected their house because it didn't have a dishwasher, this reader says: "Washing dishes is an activity that belongs in the 80s. Washing dishes is loathsome, time is precious. Wanting a dishwasher in this day and age is not lazy."
No stopping those bunnies
David Kelly of Queenstown has attempted to find out for "bunny-loving Richard" how many rabbits every North Island family would have to adopt to clear the South Island of this ecological disaster. "It is impossible to count animals that have 45 offspring a year. Even if there were only 100 million, every New Zealander would have to care for 25 each, if half were female then 562.5 the year after and 50,625 the next."
Whangateau wedding alert
Last Sunday, a lady booked the Whangateau Hall for her wedding reception on January 14, 2012. Unfortunately this was an accidental double booking. If you are the lady, please contact Lynette urgently on lynette.penney@hotmail.co.nz