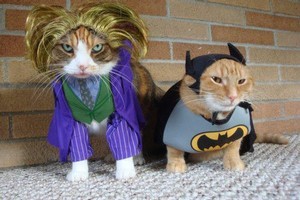 Bad boy's bad idea
When Kevin Gaylor's girlfriend came home early and found him with another woman, he desperately tried to get out of trouble. Gaylor said his new acquaintance - whom he'd met online and asked to come to his home at 3am - was a burglar. The 24-year-old even called the police and reported the attempted crime, hoping it would get him off the hook. But the truth came out and police in Colorado Springs charged Gaylor with false reporting to authorities. (Source: Newslite.tv)
Illegally parked 2000 years
A woman in Sicily faced a huge fine for illegal parking when a police officer accidentally wrote the year 208 instead of 2008. Police issued a whopping €32,000 ($44,500) fine for an illegally parked car after totting up 2000 years of interest by mistake, said Italy's Repubblica newspaper. The lady got the fine waived. (Source: Neatorama.com)
News time warp in Hamilton
Ros writes: "While in Hamilton I stopped at a dairy, picked the Herald up from the rack, took it to the counter. Lady behind counter said, '$1.30'. Put my money down, looked at date on newspaper and said to her, 'That is yesterday's Herald'. The reply was, 'We have sold all of today's'."
Keeping abreast of fashion
London Fashion Week usually brings forth a shock or two from cutting-edge designers, but a September creation by Rachel Freire may have raised the bar: a floor-length dress made from 3000 cow nipples (designed to resemble roses). Initial disgust for the garment centred on implied animal abuse, but Freire deflected that issue by pointing out that the nipples had been discarded by a tannery and her use amounted to "recycling." (Source: News of the Weird)
Woosh! It's free to change name
Last week, newly married Chelsea balked at Woosh's $51.95 name-change charge, and Woosh has listened. "This charge was originally set in our systems to be in line with what Telecom Wholesale can charge us. It's in our best interest and the customers' that customers do keep their names up to date, so we don't want cost to prohibit this. From today, it will now be free."