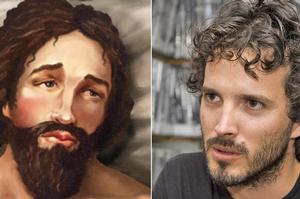 A reader thought this was classic news for the start of summer in Whangamata, from the Coastal News police report: "Two naked men were located riding bikes on Port Rd on December 7. They were warned for not wearing helmets." Safer communities together ...
* * *
Leon writes: "My partner had to order a new passport as her old one was expiring. She got the new one issued in her maiden name as she had moved on from her previous marital status. Imagine our surprise when a couple of weeks after receiving the new passport she got a call from the Ministry of Justice. They have been on the lookout for her for 24 years for an unpaid traffic fine (a bald tyre on her car). It wasn't until she resumed her maiden name that they managed to hunt down their fugitive. She knew nothing of the offence but the sum of $85 is now paid. Whose desk in the MOJ has all the 24-year-old unpaid fines piling up in the 'to do' tray? And is getting married a way of avoiding traffic fines?"
* * *
A London law firm has come up with a "must have" Christmas present for unhappy couples - divorce gift vouchers. Lloyd Platt & Co claims to have had hundreds of inquiries since putting the vouchers, which offer couples half-hour or hour-long advice sessions with a lawyer, on sale. They cost from £125 ($284) and the firm says it has sold 54 in three weeks, reports the Daily Telegraph. But it has been criticised for encouraging couples to split rather than resolve their differences.
* * *
The Top Ten Words (and phrases) of 2009 according to Russell Brown's Public Address System community forums is:
1 Always Blow On The Pie.
2 Whanker.
3 Whanganui.
4 Lhaws.
5 = InTimeForTheWorldCup.
5 = Supercity.
7 Parental correction.
8 It's knowledge, bro.
9 Teabagging.
10 Carly Binding Referendum.
* * *
Steve writes: "The reader's friend who said the end of the decade was next year is technically correct. Think about it, do you start counting with a 1, or a 0? It's only because people seem to feel better about ending things with a 9 that there's been a massive shift in belief. Although the majority of people may like the idea of 2000-2009 being the first decade of the 21st Century, actually it's 2001-2010."
* * *