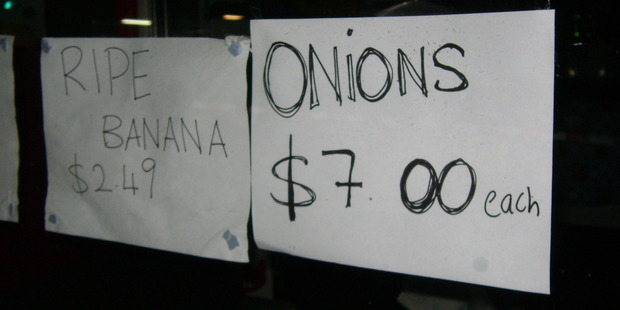 Huggy husband's embrace mistaken for kidnap attempt
A loving husband triggered a massive police presence at a Cricket Store in southeast Houston. Police received a call that someone in the store was being held against their will. Actually, the store manager was hugging her husband goodbye. A passerby saw the embrace and thought she was being held hostage. (KHOU.com)
The Green Tinge - an overhead projector disaster story
"The overhead projector played a key role in school assemblies. Responsibility for the OHP was not offered lightly. It involved replacing slides when asked, and also altering the height of the projector if necessary by adding or removing books to the pile on which it rested. This took initiative. I was trusted with the task only once. I was prone to allergies, and an unexpected sneeze blasted strings and blobs of bogies on to the machine which were then displayed three or four feet high and in glorious Technicolor to the hall." (Source: B3ta.com)
Listening at doors leaves burglar with 'eary' story to tell
Britain convicted its first burglar based on an ear print in 1998, and in May this year, investigators in Lyon, France, tied a 26-year-old man from the Republic of Georgia to a string of about 80 burglaries - by taking prints from doors the man had leaned against while listening for activity inside the home. (Source: News of the Weird)
Enough cheques to last for years
Bob says the ANZ Bank must be overstocked with cheque books. "Out of the blue this week, I received a new book with 50 cheques in it and still have 25 in my current one.What with eftpos and internet banking, I, like most others, hardly ever use cheques. I now probably have enough cheques on hand to last me about 15 years or longer. Now if it were old banknotes that they wanted to get rid of , I wouldn't be grumbling, but cheques? No thanks."
Double-happy hens in Paeroa
A reader writes: What are the odds of a dozen Woolworths-brand Free Range Eggs I purchased from Paeroa Countdown all being double yolkers! Made interesting baking. I have read to crack one double yolker is a sign of twins to come, so, goodness, what will 12 bring?
Picture this: French artist Anne-Catherine Becker-Echivard creates elaborate dioramas of everyday life, populated by human-like figures with fish heads ...
Crime: A psychology professor will be allowed to keep his job at Millikin University despite his withholding that he murdered his family 27 years ago. He murdered his entire family 46 years ago when he was only 15, but was found not guilty by reason of insanity. When a police officer asked him why, he said he hated his family, court records showed. His grievances included that his mother "ate loudly", and his sister had "a bad accent" ...
Picture this #2: Pretentious pillows ...
Video: Seagulls, a short film about drones ...
Got a Sideswipe? Send your pictures, links and anecdotes to Ana at ana.samways@nzherald.co.nz