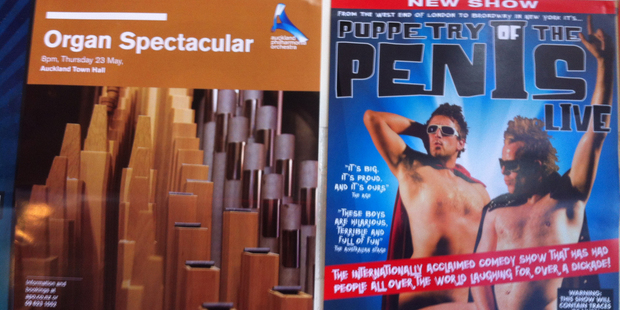 FBI grills Saudi student over pressure-cooker
A Saudi student living in Michigan was questioned in his home by FBI agents after neighbours saw him carrying a pressure-cooker. While armed agents surrounded his apartment block, other agents questioned Talal al Rouki. The young student showed them his pressure-cooker and explained to them he used it to make a traditional Saudi Arabian rice dish called kabsah and was carrying it to a friend's house. An FBI agent said: "You need to be more careful moving around with such things."
Women embrace darker side of beauty
A procedure originally developed for breast cancer patients undergoing reconstruction is now being used by healthy women as the latest must-have cosmetic enhancement. Micro-pigmentation is the darkening the breast areola with tattooing. Technician Kelly Forshaw said darkened nipples make the breast more prominent and "sexy". The procedure takes two half-hour sessions ( $740) and women will need the colour topping up every year and a half ($277), as it fades.
(Source: Sun)
Moustache transplant trade takes root
Turkey is capitalising on an increased demand for male cosmetic tourism, primarily for moustache transplants. The procedure removes clusters of hair from the more hirsute areas of the body and implants them along the lip or cheeks to magnify a moustache or beef-up a beard. Performed under local anesthetic, the surgery takes about five hours and can cost up to $6000 and is often performed as "transplant packages" combining operations with a shopping vacation in Istanbul or beachside retreat on the coast. Most customers are foreigners. (Wall Street Journal)
Motor traders' bad sell
Palmen Motors in Kenosha, Wisconsin, sold a brand-new GMC Terrain SUV to an elderly couple aged 90 and 89. The husband was legally blind, in hospice care and on morphine, and the wife had dementia and could barely walk. According to the couple's daughter, it was her brother who wanted the SUV but could not qualify financially and so drove his mother from Illinois to Kenosha to sign the documents while a Palmen employee travelled to Illinois to get the father's signature (three weeks before he passed away, it turns out). An attorney for Palmen Motors said the company regretted its role and would buy the vehicle back.
Picture this: Happy Abdominal Surgery! (From Conjurer's Kitchen http://www.conjurerskitchen.com)
Geek: Breathe in this robot's face and she'll tell you if you smell bad...
Good people: Kevin Briggs of the California Highway Patrol has saved hundreds of people from jumping off the Golden Gate Bridge. An insight into a profound community service.
Video: Celebrities Read Mean Tweets (about themselves) Part 4...

* Got a Sideswipe? Send your pictures, links and anecdotes to Ana here.