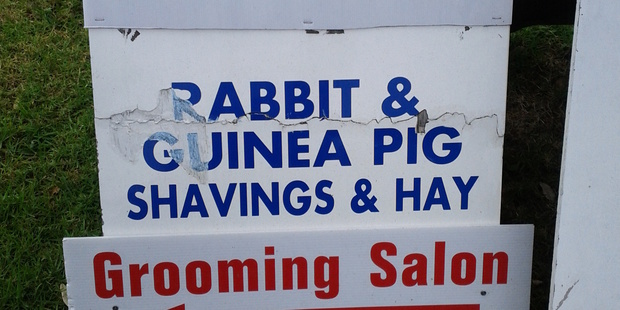 State your business clearly
Re: Answerphone messages. A semi-retired person who has been a JP for more than 45 years says many people leave messages on his answerphone. They often speak softly, with an accent and far too quickly. He often has to listen to a message four or five times before he can understand it. "Messages need to be slow, loud and the callback number needs to be repeated at least twice," he says.
Indicators often under-used
Tony says: "The parking stories are an indicator of a wider problem, which is lack of awareness of others. The most annoying habit is failure to indicate your intentions and never looking in your rear vision mirror."
Family Court wrapped up in bureaucracy
A frustrated Anthony has this to say: "It is not only NZ Post that is bizarrely bureaucratic. Under the Government's plan to centralise the Family Court, an 'Auckland Central File Management Team' is based at the District Court in Albert St.
However, the Auckland Family Court office will not accept delivery of correspondence and documents addressed to the team if the file to which those documents relate is coded to Waitakere or North Shore. The documents must be personally delivered or couriered to Henderson for Waitakere, or Albany for North Shore, whereupon those suburban courts will courier back to Auckland. This week I had to walk from the Auckland Court to the nearest Post Shop to arrange a courier."
Driver an example of Kiwi warmth
Jenny is all praise for the bus driver who saw her Saudi Arabian homestay running out the gate, recognised him, stopped right outside the house, opened the bus door and gave the young man a cheery smile as he boarded. Another driver did that for her once. "You couldn't have a better example of Kiwi warmth and hospitality than that. Many overseas students are happy here because of that kind of attitude."
Trendy cyclist happy to keep hoicking
Apology from "Trendy cyclists degrading Parnell". "If Daphne does her walk every Tuesday at the same time she may have noticed my cycling buddies patiently waiting outside the Cathedral for me to catch up - an act of courtesy which should be applauded, not criticised. Regarding the uncouth habits of my comrades, riding hard out for over an hour in the cool of the morning tends to deposit phlegm and mucus in the throat and nose. Snorting, hoicking and spitting is an efficient, safe and satisfying way for cyclists to deal with this issue. Carrying a dirty hanky around is considered unsavoury by some people. Having said all that I have asked my friends to clear their airways more discreetly and I apologise for the unintended offence. We enjoy riding through Parnell and do not want to upset the locals."