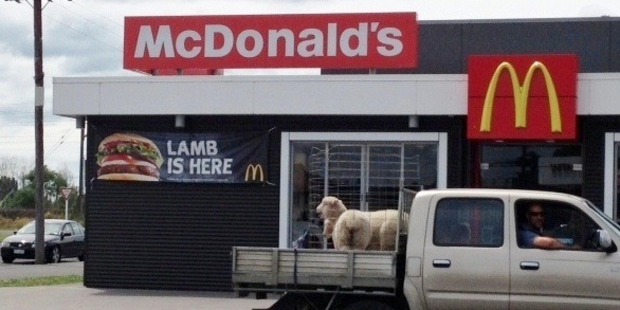 Streaker gives up the naked life
After 519 streaks, Mark Roberts, 48, is hanging up his birthday suit. And as Roberts tells the Daily Mail, his career in exhibitionism began in Hong Kong at the Sevens in 1993, during a New Zealand game. "I pushed to the front and took my shoes and socks off. I ran backwards to wave to the crowd and, as I turned round, there was the ball. I picked it up and ran the whole length of the field and scored a try. Against [New Zealand]. There and then, I was hooked." In 1995, he leaped naked in front of the weather map on daytime TV and in 2004, he managed to streak across the pitch at the Super Bowl in Texas - a match watched by 130 million people in 87 countries. He's also stripped off at Wembley, Wimbledon and Ascot. "There's no major venue or event I haven't done," he says proudly. "But I'm nearly 49 now and my children have begged me to stop ... I've shown my todger enough now ... it's the buttocks that make people laugh."
Wheelchairs barred from disability hearings
In England sometimes disabled people must go to court to prove their disabilities or face losing benefits. However, someone decided to put the disability tribunal on the fourth floor of a building in Basildon, near London. As a consequence, health and safety officials barred people in wheelchairs from attending because exit would be difficult in the event of a fire. Sylvia Middleton, 65, was turned away. "They said they couldn't guarantee my safety and they didn't let wheelchairs upstairs."
Thousands out of pocket over one digit
A British hairdresser says she planned to transfer her monthly pay of about $1500 to her husband's account, but mistyped one digit of his account number. But here's the weird thing; they only noticed the error two years later, after losing $42,000. The bank refuses to return the money, arguing that the lucky recipient has already withdrawn the money from ATMs. The transfers are hardly the bank's fault. (Guardian)
Washers showing initiative
"I happen to have a more positive reaction to windscreen washers," writes this reader. "They are out and about doing something constructive and helpful to earn some cash. They are not sitting around doing nothing. When I can I give them some loose change and thank them. What a miserable lot moaning when someone is just doing what they can to make their way. In my experience when I have waved them on they do so. No problem. Give them a break and smile and give them some coin. You may be surprised and feel good as well as having a clean windscreen."
Bizarre: Things Fitting Perfectly Into Things, sounds potentially rude, but it isn't (as far as I can tell). It is simply a collection of images in which unrelated objects fit together as if they were made for each other...

Sentimental: A seasonal romantic story.
Local: Former bFMer Joe Nunweek wrote an extensive review of Seven Sharps' week including this magnificent passage "...there's not really a feeling that this is any different to an average episode of Close Up. In the inevitable biopic of Mark Sainsbury's life [CloseShave: The Sainsbury Story], there'll be a scene where Sainsbury (as played by Philip Seymour Hoffman) watches the nudist feature in a motel room, rain on the ranch slider casting mottled patterns over his face. "I could have done that. I COULD HAVE F-ING DONE THAT." He smashes a bourbon bottle against the plywood bedside drawer..." Read the full review here.
Video: Are you ironic? Do you have a beard? You may be suffering from HIPSTER. Luckily, there is a cure...
* Got a Sideswipe? Send your pictures, links and anecdotes to Ana at ana.samways@nzherald.co.nz.