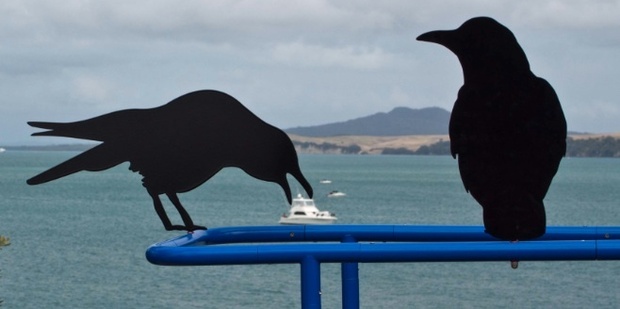 A few simple needs for the perfect home
The perfect British property is near a supermarket, a short drive from the coast and within walking distance of a pub where the landlord knows your name, a study revealed. It would also have good neighbours on both sides, be close to the countryside and a newsagent and contain at least two televisions. It would have have off-road parking, a spare room and an ensuite bathroom as well as a nicely maintained lawn and fast internet access. An open fire, comfortable sofa and "privacy" were also required, plus two dogs.
Squeegee rage
Emily writes: "Since when did it become okay to touch someone else's property without permission? I am sick to death of being sat in my car at the traffic lights, minding my own business only to be bombarded by a man/boy with a dishwashing liquid concoction and squeegee in hand. I am very capable of washing my own windscreen and don't appreciate the unattractive watermarks you leave down the side of my car and big hand prints on the bonnet.
I don't give them the okay to go ahead nor do I pay them. This really grinds my gears. Get a real job or don't be surprised when one day someone gets out of their car and shoves that squeegee somewhere the sun doesn't shine."
Sealink to the rescue
Colleen writes: "Grandson Will, aged 9, was travelling with his family back from Great Barrier Island on the Sealink car ferry. Before eating his packed meal he removed his orthodontic plate and wrapped it in plastic wrap, putting it in his lunchbox. Oblivious to this Mum threw the leftovers from the lunchbox into the bin, including the plate. Several hours later Will exclaimed that his plate was missing. Sealink was rung the next day and a kind soul went through the rubbish and managed to find the plate. It was then couriered to a very relieved family."
Expensive boots, limited uses
Shoes, they don't make 'em like they used to. "I paid $200 for a pair of boots from Hannahs. The round pattern on the sole split within two weeks. I was told it was my fault for driving in them."
Traffic warden's act of kindness
Skew-whiff regos are no problem in Te Puke. "My plastic registration pocket was ripped and the sticker falling out. I returned to my parked car and saw what I figured was an infringement notice on the windscreen, only to find it was a new plastic pocket from the traffic warden. Te Puke rocks!"
Fertilisation: This medical animation shows the process of human fertilization from go to whoa. Utterly fascinating.
Picture this: Daughter put in charge of taking and editing her mother's wedding photos. She added a sloth to the tree in the background. Mum didn't notice it, and it's now hanging in her hallway...
Cats and Birds: [Insert Gareth Morgan joke here] ...And if the din of those native birds are driving you mad, here's a idea (and a use for Vaughn's wooden-soled-Warehouse-boots)
Video: Under pressure - Lip Sync.
Got a Sideswipe? Send your pictures, links and anecdotes to Ana at ana.samways@nzherald.co.nz