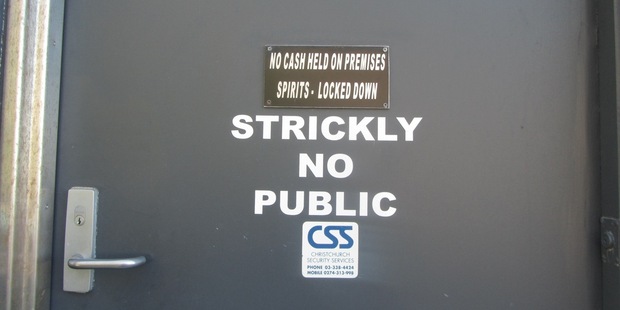 Perfume for newborns
Fashion house Dolce & Gabbana is about to launch a perfume designed to enhance the natural smell of a newborn baby. "How can babies smell even sweeter than they already do?" designer Stefano Gabbana asked on social media. The fragrance was inspired by "the softness of baby skin, the freshness of baby breath, a mother's sweet hug, [and] the first smile." The alcohol-free perfume will contain notes of citrus, honey and melon and will cost $45 for a 50ml bottle. (Source: New York Daily News)
Misdirected rejection note cites precision
"After tarting up the CV and confidently applying for a series of jobs on Seek, this week I received my first rejection email for a job at a planning consultancy," writes Phil. "To their credit they were kind enough to provide some feedback on why my application had failed. The email stressed the need for applicants to show 'a disciplined and precision approach to work' to survive in the world of bidding and tendering where they 'take no prisoners if there is the slightest deviation from the instructions'.
As I read about where my application failed, I began to get the feeling they weren't talking about me ... Sure enough all the personal details were listed and they weren't mine. Ironically, the employer had demonstrated a severe lack of precision by sending me someone else's rejection email by mistake!"
Jesus chanting housewives terrify intruder
Twenty-four-year-old Derek Lee broke into a woman's house during a jewellery party in Salt Lake City, Utah, but despite a gun he didn't convince the women he was for real. They thought it was a party gag and that the gun was a toy. As Derek's anger built at not being taken seriously, the hostess arose: "In the name of Jesus, get out of my house now!" she said and all the other guests joined in. "Je-sus! Je-sus! Je-sus!" Terrified he fled and was soon arrested. (Source: Weird Universe)
Council triple-speak doesn't register
A reader writes: "The fella who thought there was a problem with how he 'displayed' his registration [protruding from the plastic pocket], when it was just a few days out of date ... why don't the council just say that? I got stung by the same issue and it took me a while of reading and rereading the website to work out what the ticket was for. I went and looked at my rego and found it out of date. Surely the ticket should say something like 'not displaying a current registration', rather than this confusing triple-speak."
Art: For the last 13 years Julie Green has been making plates depicting the last meal of death-row inmates. Unfortunately there was a lot of requests for KFC and Maccas...
New blog: Cats are currently quite unpopular (and in too much of the Prime Minister's stand up routine) so I was happy to find this blog. The Menswear Dog blog features a handsome dog modeling a range of designer clothes and accessories.
Video: The entire Gangnam Style video as a hand drawn flipbook.
Got a Sideswipe? Send your pictures, links and anecdotes to Ana at ana.samways@nzherald.co.nz