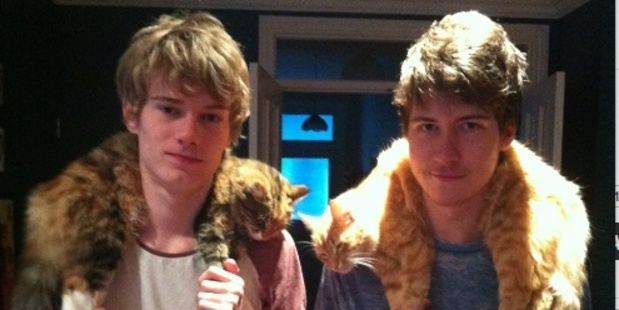 A cheaper wedding by half
A reader from Browns Bay writes: "I love a good wedding and know that etiquette around such things can change, but I was wondering if any other readers have experienced the modern day phenomenon of being invited to a wedding without a partner. My nephew has been invited to two weddings and both haven't extended the invitation to his girlfriend of six years and whom they have met on numerous social occasions. The reason seems to be about cost but isn't a wedding all about coupledom?"
Window on the world of an obsessive parking officer
At the weekend Peter parked his car in Eldon St, Takapuna. Returning to his car he noticed a ticket and felt that sinking feeling. "The offence related to my licence label, which was not 'affixed in the prescribed manner'. I checked my label. The plastic pocket that holds it is stuck to the inside of the windscreen in the normal place and the label was in it. However, the label was not fully inside the pocket but was sticking out by about 2cm.
None of the details of the label are obscured and everything is perfectly legible. I have to seriously question what parking officer No. 1095 thinks he (or she) is doing."
How to imitate Friends while entertaining people
As if the reruns weren't enough of a homage, now the cafe out of Friends has been immortalised in Beijing. Central Perk owner Du Xin, who introduces himself by saying "Everyone calls me 'Gunther' here" has replicated the sitcom set in detail. People sitting on the orange sofa are watching Friends, of course. The cafe only serves snacks mentioned in Friends, and the menus nod to the episode the item was mentioned on. And yes, he does have a thing for Rachel: "I learned a lot from Friends: how to treat friends, girlfriends, my wife, how to be generous, how to be gentle," Du enthuses. He believes friendship in China is not that pure, saying that people think more about "how to take advantage". (Source: NPR.org)
Full marks for initiative
An 11-year-old boy in the town of Xinzo de Limia, Spain, really didn't want his parents to attend his parent/teacher interview so he did what other kids might think about, but not actually do, fake a kidnapping. The aspiring criminal mastermind sent a text message from his mobile phone to tell his father he had been kidnapped, according to the Guardian.
Picture this: Complete strangers who look like twins...
Local: Jesse Mulligan gets carried away with a restaurant analogy as he responds to criticism of Seven Sharp (before it's even started) with a satire on his food blog....
Video: The bastard child of the Reborn Baby fantasists and the Twilight franchise - Reborn Vampire Babies.