Sports official says sideline aggression is getting worse through winter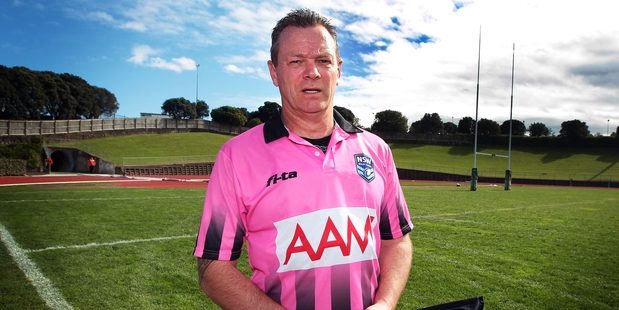 New Zealand's top rugby league referee, Leon Williamson, has lost a tooth after a supporter threw a rock at him.
A Bay Roskill supporter, the coach of a lower-grade team, threw the rock from the sidelines during a Fox Premier game between Bay Roskill and Pt Chevalier at Walker Park.
It hit Williamson between the shoulder blades, jarring his head forward. He was blowing a penalty at the same time and bit on his whistle, dislodging a tooth. He had to go to the emergency department after the attack last month, and has since paid hundreds of dollars in dentist bills.
"I was pretty pissed off at the time," Williamson told the Herald on Sunday. "I still love the sport and won't stop refereeing but things need to change. People have to realise that officials are there for the good of the game."
Williamson ordered the offender off the ground but the man refused to leave.
He was subsequently banned for the season.
Williamson, who has controlled test matches including the 2009 Four Nations final between Australia and England, admitted referees needed a thick skin but said verbal abuse and threatening behaviour had "probably got worse" in recent years.
Sideline behaviour has come under the spotlight in league, rugby and football this year, especially in junior grades - and Sport Auckland chief executive Daniel Gerrard said attacks were on the increase.
"They are a disgrace, an absolute disgrace," he said. "It's a big issue for us. I have to say, campaigns like yours (the Herald on Sunday Sideline Champs) have been brilliant and we are noticing an increased awareness ... but there is a long way to go."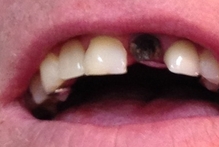 The attack on Williamson is one of several serious incidents involving league referees in Auckland this season. One ref was told he "wouldn't get out of here alive" by a player, who then threatened to "smash him". The young official had to be escorted to his car by the opposing team (coincidentally, from Bay Roskill) to keep him safe.
After a junior game, a 16-year-old spat at the ref and called him a "f***ing w***er", and a team official threw his gear bag into a muddy puddle. Another player tried to hit a referee after being sent off in a senior division-two game, and a coach pursued a ref across three playing fields to his car after another game, shouting threats.
One club official said: "People these days have long, frustrating, stressful weeks at work and then come to sport and want to unload ... It's just not on."
But Auckland Rugby League chief operating officer Pat Carthy insisted it had "zero tolerance" for such behaviour. "Referees are critical to our sport and offenders are dealt with very strongly at our judiciary."
Carthy said in most of the above cases the perpetrators were banned for the rest of the season. The league was also spending "tens of thousands" of dollars on a new behaviour campaign, launching in November.
"We control 120 to 140 games a week," said Auckland Rugby League Referees' Association development officer John McKeown, "so these are isolated incidents. A small minority are causing the problems and education is the answer."
Williamson was officiating at yesterday's Auckland Vulcans' game at Mt Smart and was positive about the future. "I just hope that the attitude towards match officials begins to change."