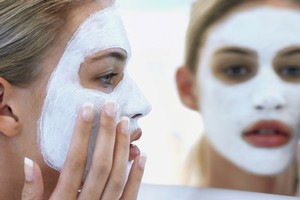 I haven't had a facial beauty treatment in over ten years, mainly because the beauty therapists and I were consistently at cross-purposes as to what the core reason for my visit was.
I went along only every few months (if that often) as a rare treat, to relax and feel pampered. If my skin became slightly smoother in the process, well, that was a bonus.
Unfortunately, the therapists unfailingly misread my body language and assumed I was there for an in-depth skin evaluation. I'd hardly have made myself comfortable when the assault began. My heart would sink when they asked the routine question: "What skincare products do you use?"
I just wanted to close my eyes to the accompaniment of soothing background music not hear a critical analysis of my current choice of moisturiser.
I mentally catalogued the miscellaneous line-up of products on my vanity: Oil of Olay? Too low-brow. Chanel? Too try-hard. I knew from experience that no brand I'd ever heard of would meet with the approval of a professional face-ologist.
And, of course, I also knew that the classic skincare question was just an opening gambit that would lead directly to a brutal assessment of my skin and the way I've cared for it (or not). The therapist would cruelly catalogue its flaws and advise which further beauty treatments I needed if I wanted to avoid having to wear a paper-bag over my head.
Instead of feeling relaxed and de-stressed, I'd leave worrying about fine lines, wrinkles, capillaries and skin irregularities - with a checklist of lotions to buy and appointments to make stuffed in my handbag.
When I present my tangled locks at my local hair salon for a regular conditioning treatment, they (wisely) don't comment on how greasy or limp my hair looks. They just offer to give it some 'shine' or 'volume' or 'movement' or whatever happens to be the word-du-jour of the salon. I always leave there feeling great - rather than as if my hair and personal hygiene habits have been under intense scrutiny.
My last facial treatment was at the beauty spa at the Hyatt Regency Coolum, Australia. I was relaxing on a winter holiday and for once the therapist wasn't bleating on about my uneven skin tone or pimple scars. She was too busy accidentally pouring hot oil into one of my eyes.
"Something's just run into my eye," I said.
"Oh, that would be oil. Would you like me to give you an eye-bath to wash it out?" she replied.
At which point, the prospect of simply having the appearance of my skin shot to pieces by a complete stranger suddenly seemed very appealing.