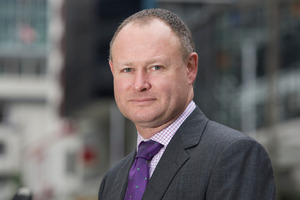 New Zealand Shareholders Association chief executive John Hawkins says outgoing Financial Markets Authority chief Sean Hughes, under whom the FMA never lost a prosecution, will be very difficult to replace.
The FMA said yesterday Hughes will leave the financial regulator at the end of the year.
Hawkins said Hughes' ability to make tough decisions made him an excellent leader who had instilled confidence by developing the FMA into an organisation people knew would address unacceptable behaviour in businesses.
Hughes, who led the FMA from its establishment three years ago, said it had been an intense and satisfying period of work.
"Having delivered on my primary task to design, build and implement the strategic and operational platform for FMA, I have decided to complete my contract this year, and look to identify my next challenge," he said.
Chairman Simon Allen said that while the FMA's board was disappointed that Hughes was departing, it respected his decision.
He had done an outstanding job.
"Looking forward, FMA's regulatory scope is set to further expand from next year with the introduction of the Financial Markets Conduct Act," Allen said. "The timing is well aligned for the next chief executive to advance this work."