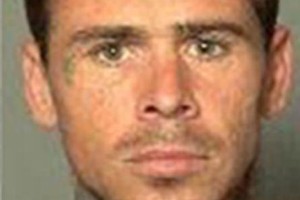 A woman raped by Malcolm George Chaston long before he fulfilled his boasts to kill is angry the predator was able to go on hurting others.
Now living overseas, the woman - who cannot be identified for legal reasons - told the Herald yesterday she felt for those who had also suffered at Chaston's hands.
"Just to go on and keep doing it ... if it was your dog, you would put it down, wouldn't you," she said.
"Boasting about as-yet uncommitted offences disgusts me, but for him to go on and commit those offences makes me really angry."
The woman said it was obvious stronger laws were needed to protect society from the likes of Chaston, and last night the Government revealed to the Herald it was looking into possible new measures.
A spokesman for Justice Minister Simon Power said preliminary work was being done on a "range of options" to deal with high-risk offenders who were raising concern as they neared the end of their jail sentences.
The justice system's handling of Chaston is under the spotlight because prison officers warned in 2007 that Chaston would kill after being released from jail.
Chaston spoke openly in prison of wanting to kill and hurt women, to "become famous", and he had no fear of prison, the officers said.
Authorities said Chaston had to be released by law.
Chaston, 41, has now admitted killing Christchurch mother Vanessa Pickering last February, and the sexual assaults of two other victims. He was on bail at the time.
Chaston met Miss Pickering through work and appeared to have had a crush on her, but his initial approaches did not cause alarm.
The overseas-based victim, then aged 24, was raped by Chaston in 1989. She was repeatedly violated at knifepoint in a three and a half hour ordeal.
While she has been able to put her own ordeal behind her, she said it was not easy. She vomited every day for some time after the rape.
"It's years of getting your life back. Apparently some people never get back their lives."
The Crown wants Chaston to be sentenced to the open-ended jail term of preventive detention in April.
"That's probably good," she said.
"I mean, I know it costs a lot of money, but honestly you don't want people out and about like that, do you?"