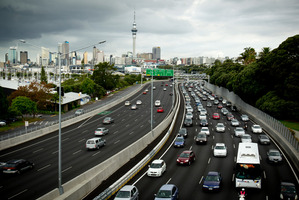 As one of the world's most tsunami-threatened countries, New Zealand faces the triple menace of distant-source tsunami, regional tsunami and local-source tsunami.
Civil Defence says there is a low likelihood of a local-source tsunami affecting Auckland.
But if one did, effects would be significant because of the warning time of less than one hour.
Auckland is one of the lowest seismically active parts of New Zealand, and while large earthquakes are not common, a large tsunami-generating earthquake is possible.
The Kerepehi Fault, in the Firth of the Thames, could be active offshore and generate earthquakes up to a magnitude 7.1.
However, research suggests this fault does not represent a major tsunami threat to Auckland.
An underwater volcanic eruption in the Hauraki Gulf or harbours surrounding Auckland - sparked by magma coming into contact with water - could create a local source tsunami.
The most common source of regional tsunami for Auckland is subduction zones - where tectonic plates collide.
The Tonga-Kermadec trench to the east and northeast of Auckland could generate earthquakes greater than magnitude 9.0, and coastal communities in the north are the most susceptible.
It takes distant-source tsunami generally between three and 15 hours to arrive, and large earthquakes occurring anywhere around the Pacific Rim carry the potential to generate tsunami that could affect Auckland.
Distant-source tsunami from Alaska, Russia and most commonly South America have all been observed in Auckland.
The most frequent origin of distant-source tsunami affecting Auckland is the west coast of South America, where a tsunami would take between 12 and 15 hours to travel from.
In August 1868, a large earthquake generated a tsunami that took 15 hours to reach Auckland and reached up to 2.9m on Great Barrier Island's east coast.
In May 1960, the largest earthquake ever recorded, magnitude 9.5, occurred in Chile and created a tsunami that reached 1.5m on Great Barrier Island.