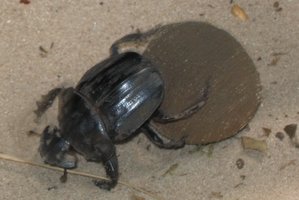 The pending introduction of 11 species of dung beetles to New Zealand has been blasted as a potential biosecurity disaster by Auckland University's Dean of Science.
Professor Grant Guilford criticises the Environmental Protection Agency's decision to use the insects to aid the breakdown of livestock faeces.
"[They] can fly long distances, some species are attracted to lights and all are vulnerable to predation. Not surprisingly, they carry faecal pathogens ... and appear capable of transmitting these pathogens from farm to farm ... to urban communities, wildlife and companion animals."
Professor Guilford also questions those in the Dung Beetle Release Strategy Group, especially scientists who, he says, fell into the trap of advocacy instead of scientific objectivity. "The benefits in the New Zealand context haven't been proven and there's been no effort to do that."
- staff reporter