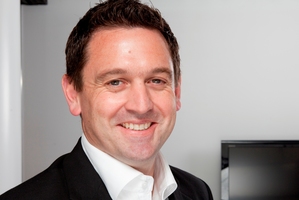 Wynyard Group, the Kiwi developer of intelligence-gathering software used by companies and governments, has appointed a former FBI high-flyer to its advisory board.
The Wellington-based company, which has split from its parent firm Jade Software and will operate as a separate entity as it expands in the United States, says Louis Grever has just retired from the FBI after a 24-year career with the US agency.
He most recently led the FBI's science and technology branch in Washington DC.
Wynyard Group managing director Craig Richardson said securing Grever, who had vast experience in FBI field operations, was a major coup for the company and he would provide valuable advice on how its tools should be developed and deployed to solve problems in the fight against crime and corruption.
"Wynyard is setting a new industry standard in software for operating and connecting risk management, intelligence and investigations cycles," said Richardson.
"Louis has a reputation for innovation and a deep knowledge of the problems facing intelligence-driven national security and law enforcement agencies, and the powerful operational tools they require."
Grever said he was looking forward to putting his experience to good use. The group is seeing increasing demand from US federal and state government agencies for its intelligence, investigative and digital forensics products, the company said.