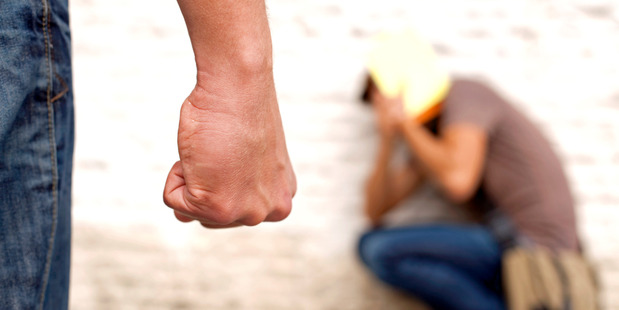 The human genome is going to be a mixed blessing. Already people can have their personal gene sequence "mapped" for individualised medical treatment, and lawyers have been quick to see the forensic possibilities.
One gene, MAOA, or rather its absence, has been associated with a propensity for violence. This week Professor Mark Henaghan, dean of law at Otago University, told the Herald "a couple of very large studies" had shown the absence of MAOA, combined with an environment such as an abused childhood, makes a person more likely to act violently.
"Should we hold people equally responsible when they have this physical genetic factor that is going to drive them to behave in certain ways?" he asked. "Should we apply the same laws to them, or should we give them some recompense?"
A whole new vista of strenuous pleading and strained case law opens before our eyes.
"Ladies and gentlemen of the jury, look at that genome sequence and ask yourselves, could my client have reacted differently?"
Then there is the cost. A personal genome map costs about $10,000 at present. That will be on legal aid.
Fortunately, genetics do not have a high level of precision yet. Doctors say the sequences are difficult to interpret and at best indicate a patient's susceptibility to a disease, not a probability that the patient will contract it. From a legal point of view that is just as well, for if genetics could predict behaviour with certainty it might generate pressure to lock up some people as a precaution.
Society cannot avoid these questions on the assumption the science will not reach higher levels of precision and predictive power. Almost certainly, it will.
If humanity is to retain an ethical existence and not permit itself to be reduced to a helpless genetic creation, some of us will need to defy our genetic definitions.
Let the scientists refine their experiments and let them dare declare a genetic code determines our conduct. With strength of character and will, good people should disprove it.
Character and will-power probably have genomes of their own that have yet to be identified. When their sequences are discovered it will present a fine challenge for anybody who lacks them. Where there is a will there may be a way to show that human character is a function of something more than biochemistry.
People with the right stuff have been defying social determinism for a long time. They have proved poverty and disadvantage does not consign all or most people in that predicament to a life of crime, their environment merely makes crime more likely.
Nature has largely given way to nurture in their old debate. Psychology and social sciences consider everyone's childhood and circumstances to be far more influential than their genes. That verdict could be about to change.
For the moment, though, genetics is aligning its assertions with nurture. The absence of the MAOA gene "combined with an environment where the person is treated badly," said Professor Henaghan, might make the individual prone to violence. That sounds like a bet both ways.
A geneticist this week suggested human intelligence was sharper when man was a hunter and that it has been in decline since we became farmers and city dwellers. Professor Gerald Crabtree at California's Stanford University believes modern technology and medical science have masked a decline in brain power since humans lived or died on their wits.
If genetic science is about to give us little more than another excuse for misbehaviour it will contribute to that decline. Let's keep responsibility in mind.