A big Bledisloe Cup victory over Australia would satisfy most countries but not the New Zealand camp, writes Gregor Paul.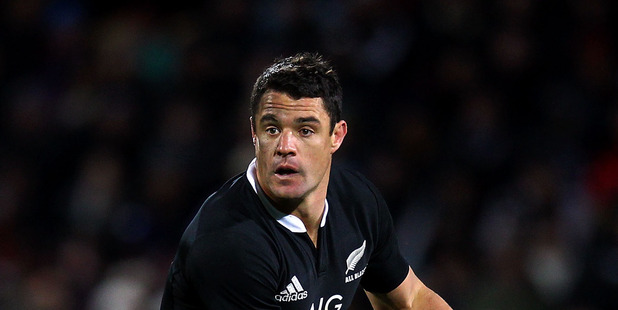 It was Andrew Mehrtens who rightly observed that the All Blacks aren't going to win any medals for their ability to wear their hearts on their sleeves.
They tank Australia by 50 points and themood barely lifts above sombre. They produce 60 minutes of shock-and-awe rugby and the players grudgingly admit their performance at Eden Park might have been a step up on what they produced in Sydney.
Humility and perspective are big parts of the All Black culture but the muted reaction last week was surely taking that a little too far.
Was it even a little contrived? The answer to that is, no, not at all. The All Blacks were happy withmuch but not all of their performance. They were satisfied rather than elated.
They were content, but not fulfilled. The sense of lingering disappointment they portrayed was a direct result of the squad and coaching staff all knowing they can do better.
That refusal to endorse the performance was driven by a genuine gripe that, as good as they were, that as well as they played for long periods, they have more to give.
Forget all that nonsense about this All Blacks side being near their peak. There's a cache of evidence that says they haven't pushed that far beyond base camp.
Daniel Carter to return
Aaron Cruden is a super player. Beauden Barrett is nearly as good. But neither has the all-round game of Daniel Carter.
Those outside the All Blacks camp rightly question whether Carter still has the pace, agility and hunger to be the player he was.
Those inside,who have played with him for years, know what Carter still is. They know he's comeback from his sabbatical in pristine condition.
His speed testing showed he's still got it- he's as fast as he was five years ago-and he's stronger, fitter and his desire to succeed, if anything, is more intense.
But it's his awareness and understanding of the gamet he All Blacks are trying to play that sets him apart. Under pressure, he doesn't flap.
He knows how to steer this team around better than anyone and his tool bag bulges more than both Cruden's and Barrett's. When he returns, the All Blacks will rise to another level.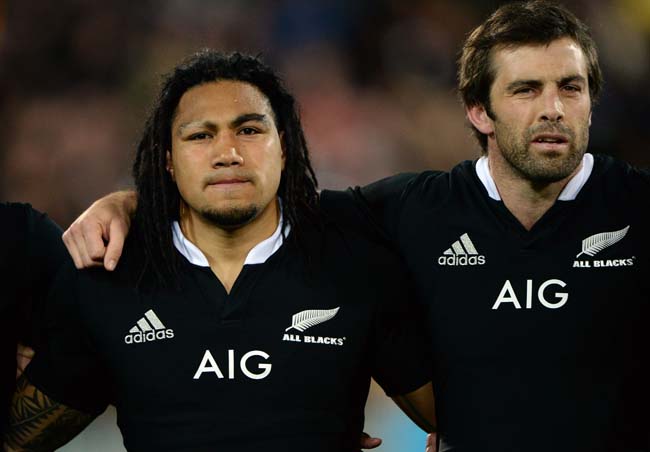 Ma'a Nonu and Conrad Smith.
Nonu and Smith
The old faithful have been united only twice this year and, for the bulk of one of those tests, Smith had a broken thumb.
These two are still far and away the best midfield combination in the country, probably the world.
Get them back in tandem and the backline offering becomes that much more potent.
There are key moments that matter in every game and these two combine so effortlessly and effectively that often they ensure the All Blacks score when perhaps other midfield pairings would fall short.
Discipline
In 160 minutes of Rugby Championship action, the All Blacks have had 15 men on the field for only 125. That's a problem on multiple levels.
There's the obvious pressure of having to play with only 14 men and the fatigue that builds.
Effectively, for 35 minutes in the last two tests, the All Blacks have had to adopt the mindset of reducing risks and making it their goal to not give away any points.
But the four cards allude to a wider problem. The All Blacks were penalised 27 times across the two tests. That compares with Australia's 22 and South Africa and Argentina's 19.
The All Blacks scored nearly twice as many points in the series, yet they were penalised fiv emore times than the Wallabies.
If they tidy up their act and reduce the penalties, their ability to build more pressure and capitalise on opportunities will be significant.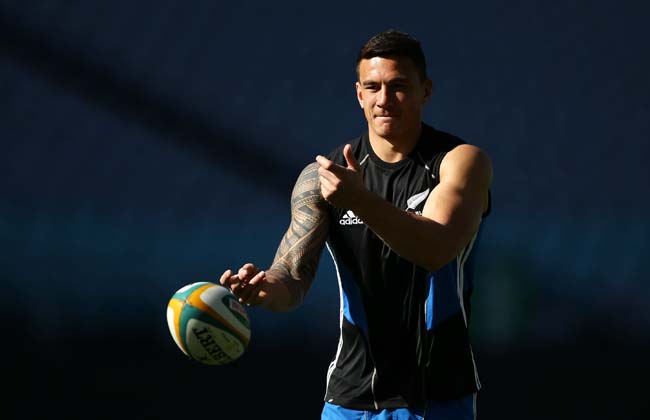 Sonny Bill Williams.
Sonny Bill Williams
It's almost certain Sonny Bill Williams will be with the All Blacks on their end-of-year tour.
The man is a weapon. He can be used off the bench or from the start. He can bust holes and create holes.
He can offload out of nothing, make huge tackles and be a fulcrum around which the All Blacks launch strike runners.
What Williams will do is increase the number of attacking options available.
The bench
This habit of drifting out of the final quarter can be partly attributed to the All Blacks bench so far not delivering as much as it should.
There are notable exceptions - Beauden Barrett, Malakai Fekitoa and, in Auckland, Steven Luatua. But the front-row that came off the bench in both tests didn't collectively pull their weight.
Their contribution was limited and it took a lot of the sting out of the All Blacks' performance.
Ben Franks, for example, played 58 minutes, carried the ball three times for zero metres and, while he made 15 tackles, also gave away three penalties.
Keven Mealamu's lineout success is 71 per cent. Dane Coles is operating at 94 per cent.
The lineout is a critical platform for the All Blacks but they haven't been able to attack off it particularly well when Mealamu has been on for his 43 minutes.
The All Blacks know they need every fresh pair of legs that comes on to make a noticeable difference.
The unwanted lull
The All Blacks are striving to deliver the mythical perfect performance. No one is entirely sure quite what that would look like but it would certainly not entail periods of low-accuracy, low-intensity rugby as has been the case in each test this year.
Look at the All Blacks' three best games this year-the second and third tests against England and last week's demolition of the Wallabies.
They had periods when they drifted out of the game.
In Dunedin, they spent 40 minutes faffing about before they found their rhythm, scored three tries and then faffed about again for the last 10 minutes.
In Hamilton, they were electric for 50 minutes, average for 30.
And at Eden Park, they had Australia in awful trouble at 44-6 with 20 minutes to go . . . but didn't find the jugular.
If they had maintained their composure, accuracy and patience last week, it could have been 64-6. "There were parts of that game that were not great," coach Steve Hansen said. "We let in some soft tries and dropped a lot of balls."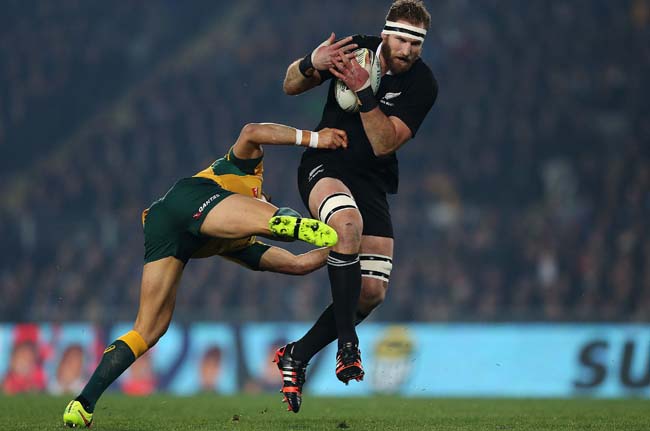 Kieran Reid.
Kieran Reid
The world's best player has had a horribly-disrupted season due to concussion. He not only lost conditioning during his lay-off, but also confidence.
He's only now starting to look his old self. The All Blacks have had Read at about 75 per cent so far.
He's made 23 tackles-the third-highest in the competition -and won six lineouts.
Where the All Blacks expect he'll feature more is in his ball carrying and offloading. He's carried 13 times, a long way down on South African No 8 Duane Vermeulen, who has been on the ball 21 times.
He's offloaded only twice. Not only is that number likely to rise, the effectiveness of his timing will make the difference.
Read's trump card is sucking defenders to him out wide to flip the ball to the last man. With fitness restored and confidence climbing, that will become a feature in the next few tests.