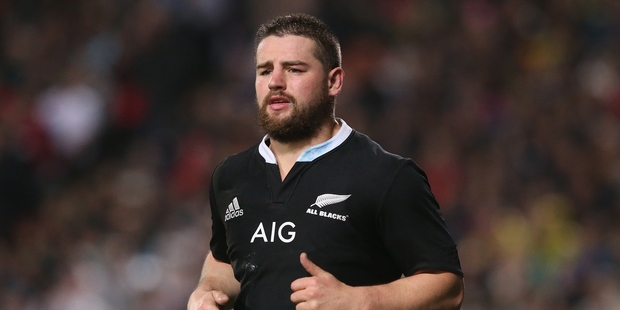 This time last year, no one was overly confident about Dane Coles as a test player. He didn't quite look ready. The international game sat just beyond the cusp of his ability.
He looked to be a classic case of someone perfect for Super Rugby, not quite right for the next level. Maybe it was his skinny legs, or the fact he looks five years younger than he is, but he gave off a vibe that said he was a boy in a man's world. He had all the ball skills, agility and mobility. Test football, though, isn't really about that. Well, it is for backs, not so much for hookers.
For hookers, it's about scrummaging, tackling, ball-carrying. It's about smash-and-bash and Coles didn't generate a lot of confidence that he could do that bit. When he encountered Bismarck du Plessis at Eden Park, it didn't look a fair contest. The Springbok looked massive in comparison. He looked capable of inflicting serious damage. That was then.
In the interim, Coles has packed on 6kg and suddenly looks every inch the test footballer. He was one of the best forwards in the series against England and probably the pick of the bunch in last week's opening Bledisloe Cup encounter.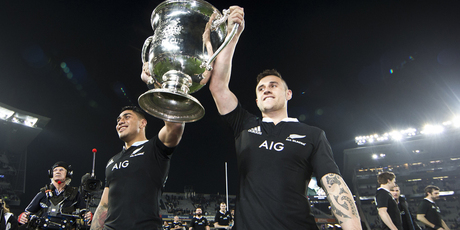 He's showing why the All Black selectors never doubted he'd mature into the player they needed. And they never doubted because they knew he had the character, mental resilience and hunger to come right.
It's important he has, given the lack of depth at hooker in this country and Keven Mealamu's battles with injury.
There's substance to Coles - a bit of depth and humanity which he's shown in the last few years by the way he gives his time to his home community in Paraparaumu. Following a tragedy a few years ago which saw two peers die in alcohol-related incidents, Coles not only cleaned up his own act but also started using his profile to try to influence youth in his home town.
"We had two guys who lost their lives on the coast and it was pretty sad," he says. "I'm proud to be from Paraparauma and Kapiti Coast. I grew up there and it put a bad light on the place. I went back to a few schools to talk to them. I always try to do that when I go back. I was back at my old college recently and presented caps to their first XV.
"Or I'll try to do something with the rugby club. It's pretty important to me. It's a huge part of who I am. It's where I come from. They are the people I grew up with, the teachers I had and the community always gets behind me.
"I love going back - Mum and Dad are still there. It's a good place. I like escaping to feel normal again. When you're a professional rugby player, it's a pretty exclusive life that you live surrounded by rugby players.
"It's pretty real when I go back. I have mates there who don't know me as a rugby player. I think I'm conscious about that, especially the way I was brought up. The lifestyle we live - we fly all over the world and stay in nice hotels. You learn to accept it but going back to Paraparaumu gets my feet back on the ground. People give me a bit of shit."
Coles' character has been on view a fair bit in the past few All Black tests. It was Coles who gave the try-scoring pass to Ryan Crotty in Dublin. It was Coles who hit England lock Joe Launchbury in a thumping tackle just before halftime at Eden Park to provide some optimism and belief. And it was Coles who scooted back to a loose ball in Sydney, beat the rushing defence on his own line and launched a counter-attack.
He doesn't look remotely out of place any more. He looks a vital cog in the All Blacks pack, a young man who is contributing plenty, especially at the lineout, where his throwing has been consistently superb.
"I wouldn't say things feel easier but I know what to expect now," Coles says. "Playing last year was new territory for me. It was my first in the Rugby Championship. I came off the bench a couple of times. This year, I know what to expect and what I have to do to get myself in the right frame of mind to play because it's an incredibly tough competition.
"There are some outstanding players but I think I'm more prepared. Playing South Africa, Australia and Argentina, it's just so physical. It's another step up again and the best way to get used to it is to get out there and experience it."