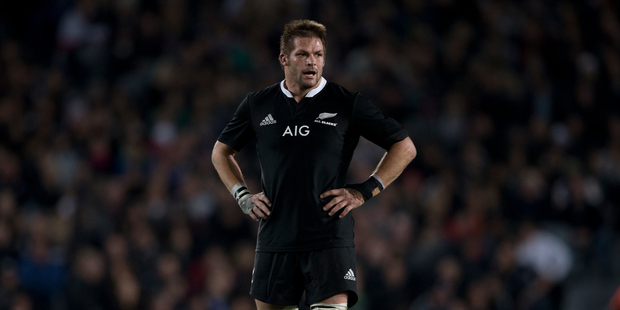 Win against the Wallabies tonight and the All Blacks will bask in the glory of a world record 18 consecutive test wins - lose, however, and New Zealand is likely to be plunged into something approaching depression.
The failure of the New Zealand sevens team to win gold at the recent Commonwealth Games in Glasgow (they won silver after being beaten by South Africa in the final, their first loss at a Games), the elimination of the women's team from the World Cup in France last week (the defending champions were beaten by Ireland), and the failure of the New Zealand Under-20s to win the Junior World Championship on home soil (they finished third) has increased the pressure on the All Blacks from a public's perspective.
A loss at ANZ Stadium will inspire confidence among the All Blacks' opponents not only in the Rugby Championship - Australia, South Africa and Argentina - but also in next year's World Cup in England and Wales to which Steve Hansen's men will travel as defending champions. The sharks abroad will be circling, while at home an end of an era is likely to be mourned.
The last time the All Blacks lost was in November 2012, a 38-21 defeat at the hands of England at Twickenham. The only other blemish under Steve Hansen's reign of 31 tests was a month earlier in Brisbane, an 18-18 draw to Australia.
The stakes, therefore, are extremely high, but if there is any extra pressure on Hansen or an All Blacks team already missing the injured Dan Carter, they aren't showing it. The coach was in a jovial mood yesterday when talking about the impending birth of centre Conrad Smith's first child. Hansen was woken at 2am by a call alerting him to the labour of Smith's wife Lee-Ann - which prompted a quick return flight to New Zealand for the 32-year-old - but the coach showed few signs of a lack of sleep.
Hansen, who has four children, said he was expecting a boy of about "six pounds" as Lee-Ann, due to give birth in a fortnight, had gone into labour early. He was not expecting "Stephen" to feature in any of the names.
Hansen was also quick to turn as much pressure as he could back on Australia, saying of the Wallabies: "They're under a lot of pressure, which they're putting themselves under, talking about having to win the Bledisloe Cup, they haven't won the Bledisloe Cup, 'this is our year' - I find that interesting. It's no different to any other year. There's two teams in the competition and one of them will win it and one of them will lose it."
On arriving in Sydney on Thursday, he continued his theme, saying: "Every week there's pressure on us to win, that's what test rugby is all about. You're expected to win, whether it's one test, 18 tests, or 25 tests, the result people want is the All Blacks to win, from our point of view."
The All Blacks are expected to win every test, as Hansen said. Losses are always tough to take for a New Zealand public, especially during World Cups. A defeat here, though, will also reverberate around the world.
Depending on the result, the All Blacks will neither celebrate nor mourn unduly. Their next assignment is only seven days away, the return encounter against Australia at Eden Park.
- APNZ