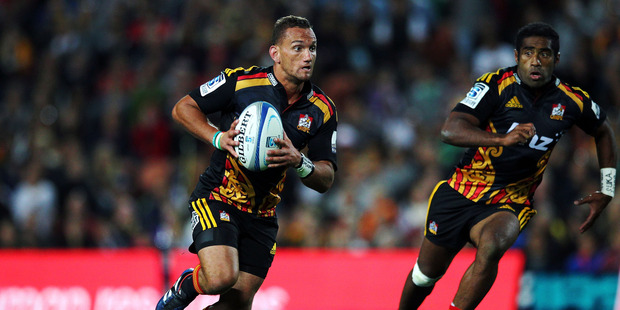 Chiefs' fans will need no reminding that the last time these two teams met, on Anzac Day, the Brumbies rolled them 41-23.
What they should be reminded of is that Aaron Cruden was injured and did not play. His presence alone offers the Chiefs hope this time because the way he plays could play havoc with the Brumbies back defence, which, led by Matt Toomua, can be very destructive.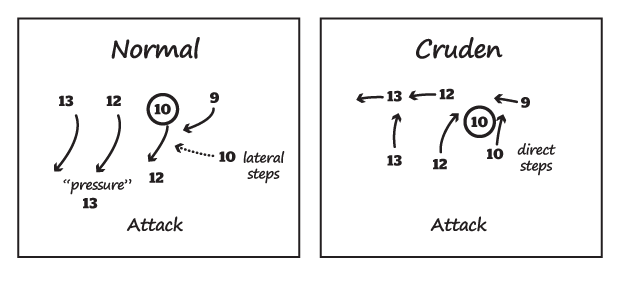 This chalkboard should be very simple:
1. I'll outline what Cruden does with the ball in hand that makes him so dangerous, and
2. Why that could nullify Toomua's effectiveness and subsequently have a knock-on effect for the rest of the defence.
1. What Cruden has is the wonderful ability to engage the loose forwards and the inside back defenders with his first couple of steps.
The last time these teams met the Chiefs were unable to ask the Brumbies any questions in the inside channels and were constantly hit behind the gainline. The Chiefs attack relies on fluent service to the outsides and you can't do that without establishing an inside channel threat that will hold defenders.
Cruden can do this. His first step is often lateral, but he has that ability to prop off his outside foot and straighten the attack suddenly and often devastatingly. All the while he is carrying the ball in two hands, keeping his options open.
But what separates Cruden from others - and I make no apologies for saying that at the top of the game he is the best player in the world at this - is his ability to find a weak shoulder on defence. That is the defender's outside shoulder and once he has done this he has a brilliant range of offloads.
This tactic worked best when he had Sonny Bill Williams alongside him at the Chiefs. SBW would run lines straight off Cruden's shoulders and they were devastating in that inside channel. Opposition defences have that to look forward to again next season!
2. So why is it so important Cruden gets the line-challenging part of his game going tomorrow night?
We have talked in an earlier Chalkboard about the almost free rein Toomua is given in defence. He is such an aggressive defender and he comes off the line so fast that it squeezes the midfield. He gets in the distributors peripheral vision, thereby cutting off the outside options.
What Cruden has the ability to do is turn this into a weakness. If Toomua can see in his eyeline that Cruden's initial lateral steps have put him outside the inside defenders, he has to make a decision whether to turn inside to assist. When you're rushing out, indecision can leave big holes.
On subsequent plays Toomua will be reluctant to move up so quickly, allowing Cruden the opportunity to get the ball wide, where the Chiefs are so dangerous.
He needs good ball early and to establish this running game early and really challenge that channel between halfback Nic White and Toomua. If he can do this, the Chiefs go a long way to turning around that Anzac Day result and living to fight another day.