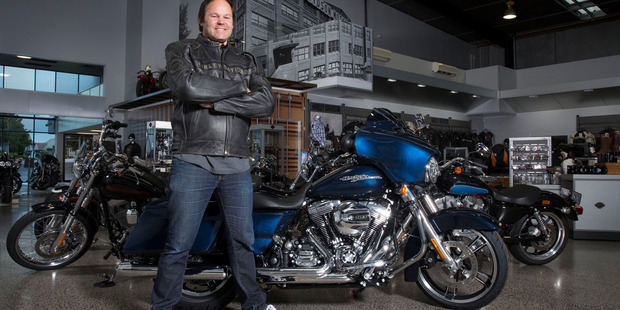 He wasn't the fastest All Black but Josh Kronfeld always made an impact.
In keeping with that style, the former flanker plans to provide some grunt to the CRC Speedshow next weekend. Kronfeld, 43, is a Harley Davidson fanatic and said he's keen to get involved with the people the bikes attract.
"The people, it's probably one of the biggest things about Harley Davidson. It's not just a network of bikes but a network of people," says Kronfeld.
"It brings a group of individuals from all sorts, any kind of people, you name it they're all riding their Harleys. And they've all come together because of their bikes."
Kronfeld's love affair with Harley Davidson bikes began 12 years ago and he hopes to ride his Harley Davidson Breakout to the show.
"I don't profess myself a motorhead but I do get excited and the people who surround that are always pretty cool," said Kronfeld.
The former All Black said people can enjoy Harleys regardless of age.
"You don't have to ride it as hard as you could," he said. "It's not like rugby where you get to a certain age and have to quite and go onto coaching.
"You can move into something that really suits."
* The CRC Speedshow is at the ASB Showgrounds in Auckland from July 19.