McCaw's not the only player to have played on through the agony of a serious injury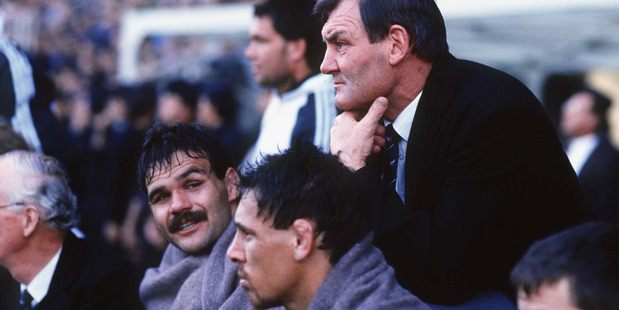 All Black captain Richie McCaw had sore ribs throughout the June tests with England and an x-ray this week revealed he had broken a rib at some stage in the series.
That ability to play through pain does not surprise after McCaw's heroics in the 2011 World Cup when he could barely train because of broken bones in his right foot.
He is not alone. There have been other All Blacks who suffered grievous injuries and played on, some whose secrets remain with them and their families to this day.
Ron Elvidge
All Black captain Elvidge played when there were no substitutes allowed. Near halftime in the third test against the touring Lions in 1950 he damaged his collarbone and suffered a serious facial gash. The All Blacks were already down to 14 men so Elvidge returned a while later, played out the game as an extra fullback and scored the winning try.
Dick "Red" Conway
Flanker Conway damaged his finger playing softball and when the break set poorly, it affected his work as a carpenter and ambitions at rugby and softball. To avoid any problems on the tour of South Africa in 1960, Conway had the finger amputated.
Colin Meads
A decade later in the Republic, a kick broke Meads' arm. Sideline medics suggested he may have pinched a nerve so the All Black lock returned for the rest of the match. X-rays revealed he had broken his arm and Meads spent some time out before playing the final two tests with his arm in a special splint.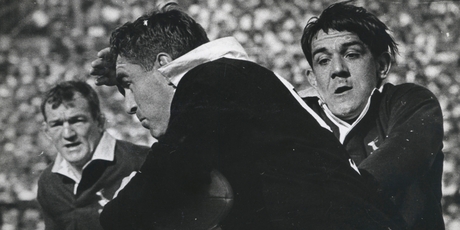 Ian Kirkpatrick
Farming life had its physical advantages for many All Blacks but there were dangers and All Black flanker Kirkpatrick popped a rib cartilage when he fell from his horse before the third test with the Lions in 1971. He was persuaded to play with a painkiller but regretted it afterwards.
Wayne Shelford
In the 1986 Battle of Nantes, Shelford broke four teeth and ripped his scrotum. He went off for some smelling salts and delicate stitching only to be concussed when he returned to the vicious conflict. This time he was in no shape to argue about his replacement.
Other injuries fit into the unfortunate or weird categories.
Ross Fraser
Fraser broke his leg during Taranaki's match with Counties on the day of the All Black team announcement in 1979. He hobbled off and swore everyone at the hospital to secrecy until he heard his name in the side later that night.
David Halligan
Otago fullback Halligan was picked for the All Blacks against Scotland in 1981 but damaged his groin and like Fraser was never picked again.
Gary Knight
Prop Knight was injured at Eden Park when he was hit by a flour bomb dropped from a plane during the tempestuous 1981 test series with South Africa.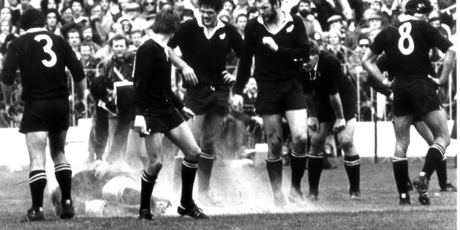 Mark Cooksley
Lock Cooksley was informed he was injured at halftime in the All Blacks' lacklustre performance at Athletic Park against the Lions in 1993 and replaced. In those days subs were not allowed.
John Kirwan played a number of games when he was battling depression, the rampaging Jonah Lomu suffered from kidney problems throughout his entire career and former skipper Sean Fitzpatrick eventually succumbed to an enduring knee injury.