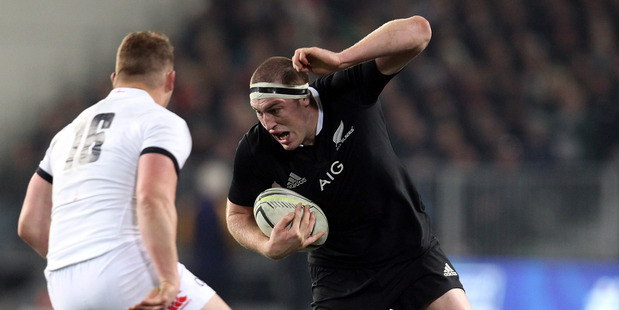 Locks like loose-forwards perform best as a combination. It's hard to think the All Blacks' most capped lock Ian Jones would have been as productive alongside someone like Ali Williams.
They were too much alike, great lineout leapers with strong athletic ability around the field but might have lacked a bit of combined sting for the scrums, rucks and mauls.
Similarly Brad Thorn and Robin Brooke would have delivered a powerful engine but restricted the lineout options if they were paired.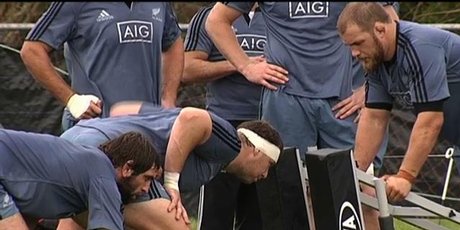 After the All Blacks' triumph at the 2011 World Cup Thorn, Williams and Anthony Boric dealt with injury or wandered into the sunset leaving Whitelock as the team's premier lock.
He started all but the opening game against Tonga and by the end of the tournament had gathered 25 test caps after a debut the year before.
Whitelock is only 25 but has now played 53 tests and shown a range of athletic abilities outside his hard-core duties which make him an invaluable tight forward.
Alongside him in the test series with England has been Brodie Retallick, who at 23 is also showing a remarkable range of skill and endurance for such a new test lock.
He graduated to the All Black ranks in 2012 after a compelling debut season with the Chiefs. He made his debut alongside Whitelock and they have started 15 tests together.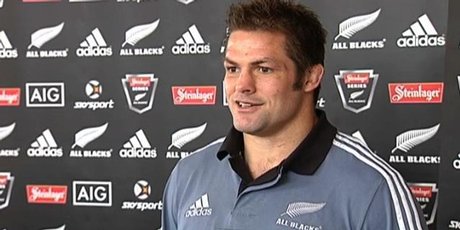 For a while, Luke Romano and Retallick alternated as partners for Whitelock but when injury affected Romano, Retallick picked up the selection fortune. The scrum has not been affected while the pair's ability to range wide on attack or defence and their workrate at rucks and mauls has been superb.
Retallick tends to line up at the front of the lineout where his 2.04m, 117kg frame and timing ensures he is a very reliable source of possession.
Whitelock moves between the middle and tail of the lineout where he is adept at spotting mis-matches on throws or can disrupt the opposition with his timing and anticipation. Like his colleague he has a huge motor within his 2.02m, 116kg physique.
They have been in tandem for 11 of the All Blacks' present run of 16 successive victories honing skills in areas such as kickoff receptions and attacking the All Black restarts.
Whitelock and Retallick have not shut the door on rivals in the All Black squad. They will assist in the development of Patrick Tuipulotu, Dominic Bird and Luke Romano when he returns but right now they are engraving their names deep in the selectors' notebooks.