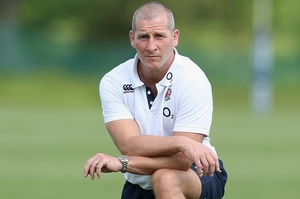 As the All Blacks took to the field last night, they were attempting to continue a winning sequence at Eden Park started two decades ago.
That record now stands at 32.
The last time they were beaten was when Laurie Mains was coach and they went down 23-20 to France in 1994. They were held to 18-18 by South Africa the same year.
There have been close shaves, like the 8-7 win over France in the 2011 World Cup final, but many have come and failed to upstage the All Blacks.
The Wallabies have been the All Blacks' most regular victim, with 11 defeats.
England held a captain's run at the ground on Friday but coach Stuart Lancaster started his reconnaissance back at the quarter-final of the 2011 World Cup when he saw France defeat England. His theory on why visiting teams struggled at Eden Park was straightforward.
"Because they are playing against a world-class side, it is probably as simple as that really," he said.
"I think the ground itself ... I went to the Blues game last week and it was nice to get a feel for the ground. I'm sure it suits the All Black style.
"It is a nice, wide, flat track and, on a decent evening, you can see why the All Blacks play good rugby there. When you pack it with 50,000, 60,000 passionate supporters, you can see why it is a difficult place to win."
It was not too dissimilar to England at Twickenham or Wales at Millennium Stadium in Cardiff.
Dual England international and backs coach Andy Farrell was looking forward to the challenge England faced.
"It is just playing in the moment and trying to be as focused as you can be for the full 80 minutes and seeing where that takes us," Farrell said.