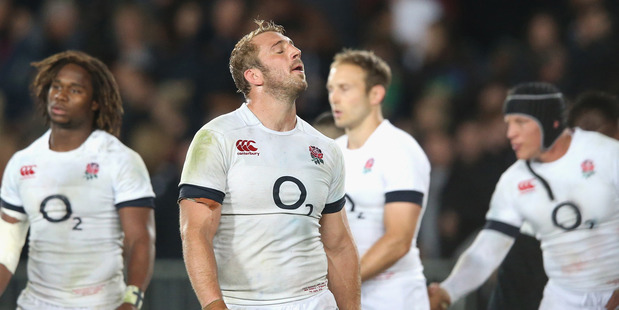 Our rugby writers answer three key questions following the All Blacks' 20-15 win over England at Eden Park.

What are the positives (if any) for the All Blacks following that performance?
Gregor Paul: Jerome Kaino has confirmed that he's still a world class test footballer and there was some excellent gang tackling that left England going nowhere. But the big positive, really, was getting a game into the system and flushing out, or presumably flushing out, a whole heap of toxic stuff.
Patrick McKendry: The main one is that they won. Like at times last year they found themselves in a fairly deep hole but clawed their way out with a bit of skill and a little luck. Another is that they are unlikely to make as many mistakes next weekend.
Wynne Gray: The major positive was the result. The All Blacks struggled but they continued their unbeaten run.
Kris Shannon: There shouldn't be any issues of complacency, for the rest of the series or for the rest of 2014. Steve Hansen spoke during the week about putting a full stop on last year's perfect season and, for an opening sentence of the campaign, this result will certainly remind the All Blacks they are very beatable. They may be paying just $6 at the TAB to remain undefeated for another calendar year but the All Blacks will now know those odds are misrepresentative of the tests that await.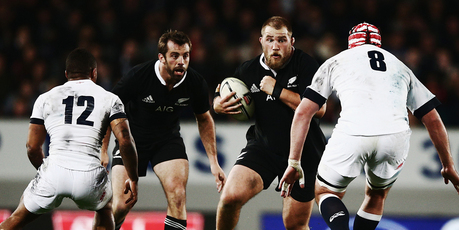 Was that England's only chance of the tour to beat the All Blacks?
Gregor Paul: No. England look pretty good and capable of taking advantage of the conditions they will encounter in Dunedin. They will feel it was an opportunity blown but they can be reasonably confident they are good enough to create another opportunity in the next game and probably the one after.
Patrick McKendry: Yes I think so. The All Blacks will improve on this, England might be a bit unsettled with the new players joining the squad. This was England's best chance.
Wynne Gray: It was England's best chance to stay with the All Blacks. They showed enough resilience, ambition and set-piece firepower to suggest they will hang tough for the entire series.
Kris Shannon: Not necessarily. While they came away without the spoils, there was one valuable result for the visitors - a huge shot of self-belief. Touring sides rarely exhibit much of that important quality on these shores, but England will be boosted in the knowledge of just much they rattled the world champions. And with plenty of reinforcement to add to the players who battled so well last night, England will take more confidence to Dunedin than the road kill usually served up in the June window.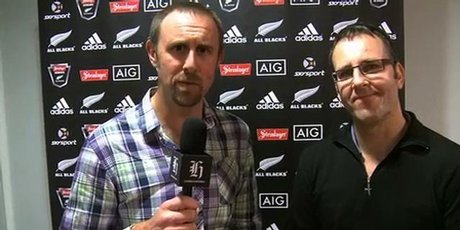 Aaron Cruden's decision to quick tap was____?
Gregor Paul: Brave and inspired. The game needed to be broken open one way or another. Three points may not have been enough for the All Blacks. We can't laud them for taking risks and expressing themselves one minute and then castigate them for doing the same thing the next.
Patrick McKendry: Risky. It paid off, eventually, but to gamble on a try like that in a test was a bit if a shock.
Wynne Gray: Risky. Steve Hansen supported the change-up choice but a successful penalty kick would have won the test and they spurned that option.
Kris Shannon: Audacious. Fair play to the first five for spotting some space to the right and having the nerve to back his instinct, but whether in hindsight he would do the same remains to be seen. The penalty was one he would have kicked and, given the All Blacks' attack was stricken with errors all evening, the tap could have easily backfired and left the scores level. Safe to say Cruden will be buying next time he and Conrad Smith are posted up at a pub.