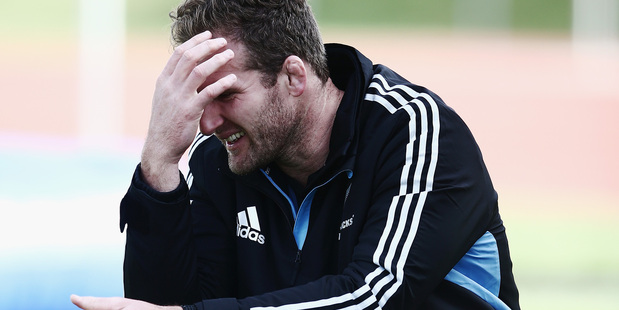 The English rugby team have come here hell bent on building bridges and are getting quick rewards.
Fresh from helping old ladies across the road and painting scout halls, they've heard Kieran Read is out of the first test and it's even remotely possible Colin Slade is in if Steve Hansen's troops keep dropping like flies. Is that karma or what?
Observing an England rugby team trying to wow the natives is disconcerting. What next - shy Aussie wicketkeepers and darts players who can see their own feet?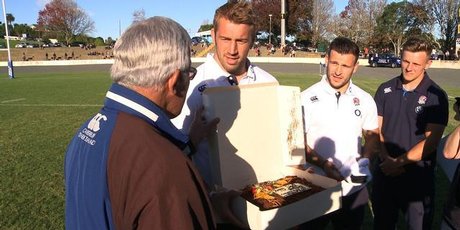 The most famous English rugby PR bod to visit was Alastair Campbell, who antagonised the locals during a Lions tour rather than trying to schmooze them. He is the only media manipulator I've met who refused to talk to the media. That was the English rugby we all know and love.
Then again, England's happy-traveller tactics this time could be a wicked plot to disarm the All Blacks ...
although Scotland have spent a century proving this doesn't work.
What England's far-too-nice coach Stuart Lancaster needs to know is that we like the normal order of things. Okay - Lancaster is a naturally likeable chap. But he could do the decent thing and try to hide it.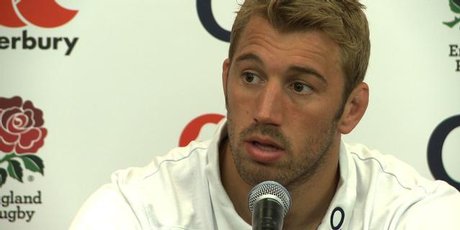 The role reversal would be easier to take if England were campaigning against dwarf-throwing contests and sipping shandies to win the test series. But setting out to prove that they are noble citizens is unsettling.
Any misconceptions about English rugger were stamped out by a thoroughly enjoyable stint I had with a north London club in the mid-1980s, a club that shall remain nameless because of all the port and brandy - mixed together for some reason - they doggedly poured down me.
So welcoming was this English rugby team to me and a mate that they threw us into the pivotal positions of taking the penalty kicks at goal, taking the drop kicks at goal, launching the up and unders, kicking the ball out and opening up the bar. They didn't even care when it became obvious that unlike their previous Kiwi imports, we were not a band of former Junior All Blacks.
On that note, there were a lot of former Junior All Blacks travelling around Europe in those pre-internet days just as there were a lot of English soccer players here in the 1980s who had played alongside Trevor Francis. He certainly got around.
Back to the England rugby team. Having a nice English team here is disconcerting to one and all - Danny Grewcock will be spinning in his karate suit. Even the current players must be feeling a little confused.
Hopefully something will happen in the test on Saturday night to save us from these travelling do-gooders. England should leave that loser, nice-guy malarkey to the Scottish and get on with fulfilling their accepted role in world rugby, so we've got something to feel superior and inferior about.
Who does Lancaster think he is - Lord Ian McGeechan? England are THE enemy. So come on England, get to grips with your part. There's a night club ready and waiting near you.
Mt Smart relief
Relief ... and congratulations to the Warriors and key owner Eric Watson. That's how the overwhelming majority of league fans will feel after the NRL club scrapped Eden Park as a home venue for now in favour of staying at Mt Smart. The utility football/cricket ground is a disastrous league stadium - the game only thrives in tight, rectangular cauldrons.
Eden Park is far too big for most NRL fixtures.
The Warriors were whipping boys, being coerced into propping up an outdated stadium which is a financial black hole thanks to the 2011 Rugby World Cup and disastrous Auckland stadium plans.
But the lines, and what lies between them, still made concerning reading because the Warriors have not completely ruled out the prospect of moving to Eden Park down the line.
What the city leaders need to know is that playing league at Eden Park will wreck the game by destroying the Warriors as an Auckland club. They would be forced to become a travelling road show around the country.
This in turn will make it even harder for a club who have never troubled the engravers to win the NRL grand final, or challenge strongly.
Just as importantly, the public purse is not there for rugby's pulling power while leaving other major sports to live off the scraps.