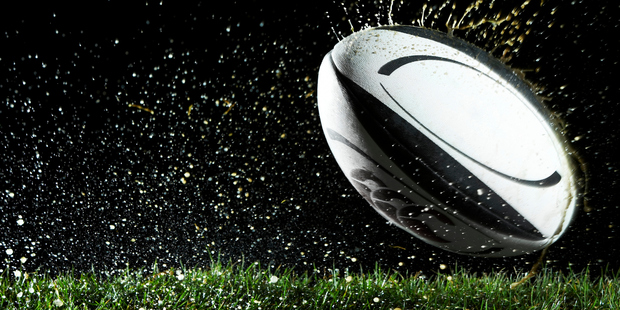 The New Zealand Under 20s had just the rugged challenge they needed from their 22-14 defeat to the Blues Development XV in Mt Maunganui yesterday.
Tries in either half to wing Vince Aso and fullback Damian McKenzie (the score was 10-7 at the break) were the high points of a match in which New Zealand struggled to impose their game plan.
"We didn't get the ball that we needed to get to implement our game plan. That'll give us some clear direction at training over the next three or four days, which is exactly what we needed," said coach Chris Boyd.
He rung the changes at halftime, eight of them, after putting out a 10-12-13 combination of Richie Mo'unga of Canterbury, TJ Faiane of Auckland and skipper Anton Lienert-Brown, who has already played for the Chiefs, though not Waikato.
The latter was the pick of the backs, while loose forward Tom Sanders of Canterbury stood out in the pack.
"[Tom] was a left-field selection and hasn't come through the schools programme.
But he was busy and abrasive," said Boyd.
Jackson Garden-Bachop, son of former All Black and Manu Samoa first five Stephen Bachop, came on at second five, while McKenzie, another potential No10, appeared at the back.
"What we find is that these boys are [just] 18-19 playing against these [franchise] development sides.
"That extra two to three years makes a massive difference to their physical development. These are good match-ups for us," added Boyd.
Lienert-Brown said the game was a solid launching pad for the squad's Junior World Championship campaign, which kicks off on June 2.
"These days in camp have been really important to put the training out on the park. The Blues brought a physical battle, so we definitely got some good stuff out of it," said Lienert-Brown, who has been happy to impart some of his Chiefs' experience and knowledge to the squad.
"We strung together some really good phases for the tries."
There will be no relaxing weekend for the squad.
Today will be a full review of this match, complete with one-on-ones, while Sunday sees two more trainings, as has been the case most of the week.
"We haven't had much chance to breathe yet," said Boyd. "We've double-trained because we've got so much content to get through."
Happily, there were no casualties out of the match, though apparently manager Paul McLaughlan tweaked a hamstring.
The New Zealand Under 20s are gearing up for the Chiefs Development XV on Wednesday in Mt Maunganui, while the Blues Development XV face the Samoan Under 20s, coached by former Manu Samoa captain Semo Sititi, on Monday.