Blazing form of Blues No12 will, with any luck, mean red carpet is not rolled out for arrogant code-changer.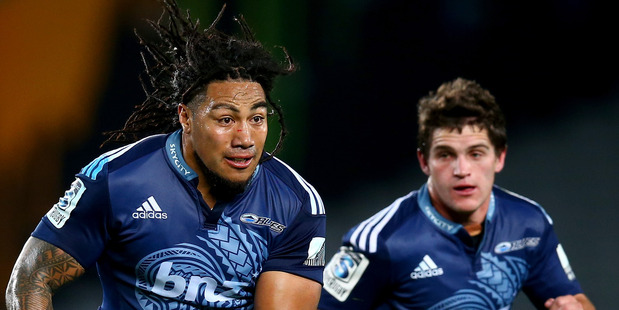 Ma'a Nonu's impressive burst of form isn't just giving the Blues a belated, unexpected shot at making the Super Rugby playoffs.
It's also a ray of hope for those who wouldn't shed tears if Sonny Bill Williams' next flirtation - skipping back into the All Blacks No12 jersey for the World Cup - comes unstuck.
SBW's hindsight was spot on, as hindsight tends to be, when he opined this week that he knew why Benji Marshall would struggle in rugby. And check the mirror out SBW, because your rugby return will be a lot tougher than imagined.
Nonu is hitting career-best form in the No12 jersey just when it appeared his wobbly Super 15 journeying meant he would fade away. The 2014 season is becoming a reminder of just how good Nonu is and still can be.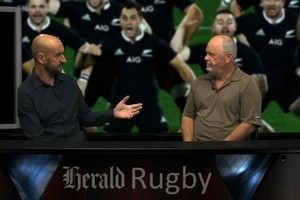 SBW is a class footballer almost like no other, for sure. But he faces another transition period, returning to the Chiefs from the NRL, and that can take time.
The game also moves on, changes, every season.
The suck-ups in New Zealand rugby will move heaven and earth to accommodate the publicity winner, no doubt. But this will be a far tougher contest for SBW than knocking over bums in the boxing ring. And yes, hopefully SBW struggles in this mission. It would be galling to see him given the red carpet treatment into another Rugby World Cup. A bloke who skips out on team after team doesn't deserve the leeway.
SBW's arrogant selection antics with the Kiwis side before last year's World Cup was the final turn-off.
Even in this era of sporting merry-money-go-rounds, respect for fellow players and commitment to a cause and the fans counts for something.
For an example, try watching Liverpool captain Steven Gerrard's reaction to what should have been a pivotal victory over Manchester City in the English Premier League a few weeks ago. Gerrard earns more in a month than SBW earns in a year, but he is still driven by club pride and trying to deliver for the Liverpool faithful. Without that heart, what does sport actually represent?
SBW might finally have met his match in rugby, though. Nonu is once again the best second-five in the world. He gives his side momentum over the advantage line that others can't match. He has developed a clever kicking game and is throwing killer cut-out passes, although the odd one goes astray.
Some plaudits must go to Blues coach John Kirwan, for pressing a few good buttons. Nonu's physical presence and resilience is immense. He has come to realise how his size and the running threat he poses can be used to playmaking advantages, toying with defences a bit like the league genius Wally Lewis did. And Nonu will be rugby-ready going into the World Cup year, unlike Sonny Boy Superstar.
Nonu himself has not been a model of commitment. At times he's taken what look like unofficial Super 15 sabbaticals. But he's an All Black through and through. In comparison, SBW gets a 10 out of 10 ... for commitment to his own causes. The idea that everyone else busts a gut so SBW can flit in at the last moment to pick up a medal sticks in the craw.
A lemon of a scandal
Random, one-sided thoughts on the Konrad Hurrell Sex Tape Scandal.
• The NRL's integrity unit is not primarily concerned about integrity. It is a PR mopping-up unit. Having an integrity unit on standby, eager to justify its existence, encourages nosy parker behaviour. The integrity unit involvement actually rescued this scandal from potential obscurity. By investigating this lemon, it is making future work for itself.
• Teuila Blakely, the Shortland Street actress on the "sex tape", has been brilliant. Blakely was not going to be cowed into faking shame about how she lives life. More people need to resist being harangued by intrusive moralising. Blakely and Hurrell were consenting adults. The people watching/relaying the clip are consenting adults. The person wronged is Blakely because Hurrell shared the clip. That's a private matter as well if she wants to leave it that way.
• The Shortland St producers responded superbly. They said it was a personal matter. No spin doctoring there, you might say.
• Integrity unit head Jim Doyle made dubious claims, including concerns about the effect the tape would have on "mothers who are deciding if their kids should play the game". Mothers, and fathers by the way, have more sense than that.
• Doyle also bemoaned the clip's release coinciding with the launch of the NRL's Women in League campaign. Sorry, but I have trouble joining those dots ... and anyway, I could do without being bombarded by a women in league campaign.
• The NRL will not see Blakely as a poster woman for Women in League. She won't fit their cookie-cutter spin. From this distance, her integrity is spot on. She seems real, rather than another NRL poster creation.
• Hurrell's apology is a drop in an ocean of (yawn) public apologies. He claims to have embarrassed his teammates. This is doubtful.
• Hurrell has X-factor. The Warriors must keep him.
• The integrity unit might consider the food and drink sponsorship the NRL accepts and the effects of this on children's health.
• What has the integrity unit done to help protect players whose reputations have been damaged by the stagnant drugs/crime investigation?
• Snapchat is not snappy enough.
• No one I know is outraged. Honestly. Most come from the era of real tape and wouldn't have a clue how to find this "tape".