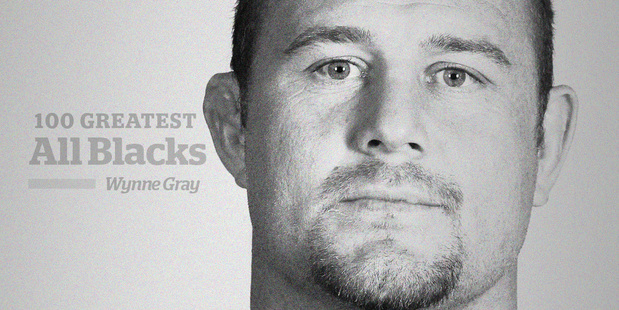 Tony Woodcock does not do effusive. Not regularly, not even when he was paraded to discuss his impending 100th test in Wellington. Once the match was done, Woodcock was still reserved as his mate Andrew Hore tried to uncork a few answers for the All Blacks website.
Perhaps that's the secret to a test career which began with his first All Black tour in 2002 and shows few signs of hitting the skids before the next World Cup.
Woodcock is on the level, his equilibrium is rock steady like his work at loosehead prop. He can adjust to new scrum laws, cope with the expansive patterns or the hardcore work his position demands.
He's been a Blues man except for last year's diversion to the Highlanders and the lure of a season on the Hore ranch out in Central Otago when the southern man and the Kaukapakapa Kid mixed their sports and leisure interests.
It was a disappointing shift as the Highlanders fell apart but Woodcock returned to form in the Rugby Championship as he once again showed his concrete scrum work and the mental edge needed for internationals.
Hansen knows his man well and loves his team ethic.
"That epitomises his performance because a lot of the time you don't see what he is doing, but he does plenty and we are all very proud of him," he said.
Noises about Woodcock's ability began when he was at Kaipara College and Wayne Shelford discovered that when he turned up to give a few lessons to the 1st XV and was dumped in a thundering tackle from the prop.
"He just stood out; you don't see too many like him at high school," Shelford recalled.
BACK TO WYNNE GRAY'S 100 GREATEST ALL BLACKS
Statistics
Date of birth: 27 January 1981
Position: Looshead prop
Matches: 107
Tests: 107
Test debut: 23 November 2002 v Wales at Cardiff
Province: North Harbour
Franchises: Blues, Highlanders
Test tries: 9
Test points: 45