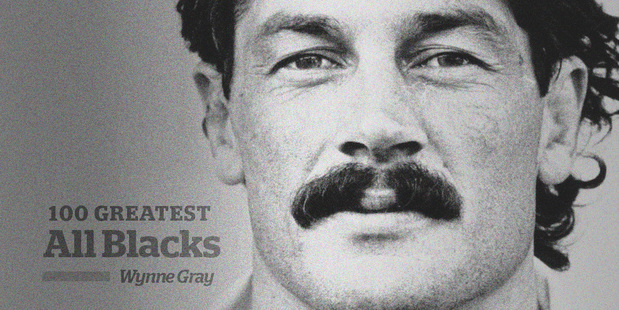 Mex's malapropisms. Now there's a tale and there usually is when you are in the company of Murray Mexted.
At times the wavelength could be distorted but his unbridled love of rugby shone through his life and times. He toured the world using his ability as a passport for work and savouring life in distant lands.
Mexted was always colour in an often drab rugby environment and it was natural he scored a rousing try on debut against Scotland on the way to an unbroken 34 international sequence.
From a short lineout he beat three and galloped his way 35m to the tryline.
There were times when Mexted's exuberance needed to be tempered like coach Eric Watson's inquiry on that '79 tour whether the No 8 would like his own ball so the others could have a game as well.
Rangy and athletic, Mexted offered the All Blacks a great lineout option at the tail. He always wanted to have a go and used that passion to fire his intense love of the All Blacks.
Mexted combined his love of surfing and rugby in a season with Natal and whenever we travelled to South Africa or Europe, Mex melted into the local environment.
He had worked hard to make the tour to Africa in '85 and was gutted when that tour was cancelled.
"Touring there is unique, it's the ultimate challenge for New Zealand rugby players which is why we went as the Cavaliers the next year."
Mexted retired after that trip, married Miss Universe Lorraine Downes, spent time behind the microphone with Sky until he became too opinionated and then began a Rugby Academy in Palmerston North.
Statistics
Date of birth: 5 September 1953
Position: Number 8
Matches: 72
Tests: 34
Test debut: 10 November 1979 v Scotland, Edinburgh
Last test: 2 November 1985 v Argentina, Buenos Aires
Province: Wellington
Test tries: 4
Test points: 16