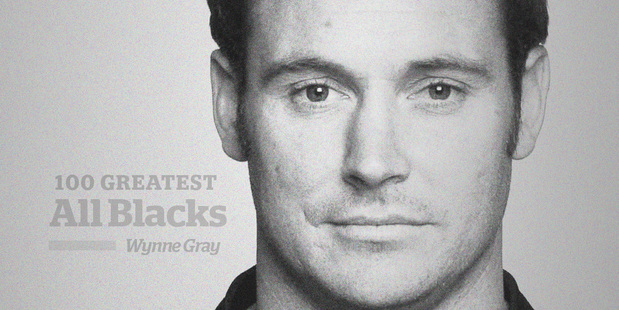 Impishly gifted. All Black coaches and others always had to be on high alert when Andrew Mehrtens was present.
He had been a childhood menace, once pulling a chair out from underneath his father which left him needing surgery to repair a shoulder injury.
He changed his pin number to 1215 after the excruciating extra-time World Cup final loss in 1995 and then biffed the code after the blowout four years later.
Mehrtens rarely let rugby dominate his life, it was a priority and so was life around it. He could socialize and his sporting gifts extended to tennis, squash and golf.
When the All Blacks played the Springboks at golf on the '96 tour, the NZ media were invited. Mehrtens and I competed against the Springbok duo of Pieter de Villiers and Ollie Le Roux. Mehrtens was not well and despite feeling nauseous, hit the ball with all the fluency of his better goalkicking days while keeping us entertained with a stack of anecdotes.
"You snap your body into the kick, and with good timing you get great distance. It compares to golf, it is all about weight transfer," he said.
Sport and rugby was in his family. Grandfather George played for the '28 All Blacks and his dad Terry for the NZ Juniors. Coach Laurie Mains and his selectors decided Andrew Philip Mehrtens was their man for the 1995 World Cup. He was one of the stars and had a great run until the final when he was one of the worst victims of food poisoning.
"My dropped goal near the end was close. They were not my forte and I missed four, though I got one from near touch," he said.
During his 70 test career, Mehrtens' timing and judgement were hallmarks of his play while his relentless remarks were part of his spirited character.
Statistics
Date of birth: 28 April 1973
Position: First five-eighth
Matches: 72
Tests: 70
Test debut: 22 April 1995 v Canada, Auckland
Last test: 14 August 2004 v South Africa, Johannesburg
Province: Canterbury
Franchise: Crusaders
Test tries: 7
Test points: 967