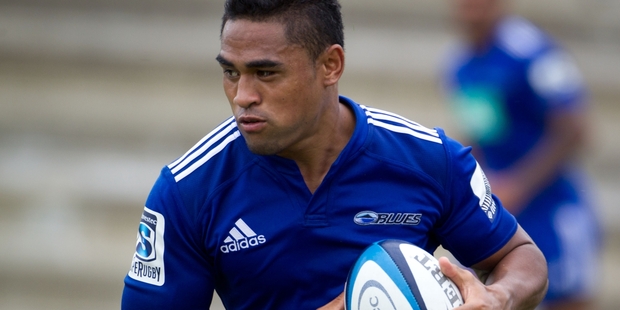 It was no less an authority than Conrad Smith who remarked last year that Francis Saili reminded him of a young Ma'a Nonu.
Smith was speaking in Hamilton, a few days before Saili's test debut at second-five. It was Saili's exuberance, fast feet, explosive power and range of skills that drew Smith into making the comparison.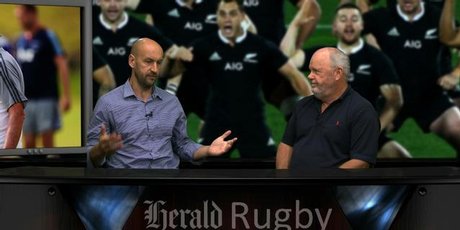 At the time, it was confidence-boosting and inspiring for Saili to hear that. A few weeks later, when the Blues jumped out of the woodwork and announced they had bought Nonu, Saili's similarities with Nonu became potentially problematic.
Earmarked as the new Nonu, all of that was going to be kind of hard to prove in the shadow of the old Nonu. Having a world-class player such as Nonu, whose preferred position is second-five, makes him an obvious threat to Saili's aspirations.
But then, to twist a little the theory of former US President Lyndon B. Johnson, having Nonu in the tent has its advantages. Certainly, that's Saili's view.
"I'd say it was more of an opportunity," he says. "I played with him in 2012 and I enjoyed playing with him and I felt we developed a good combination. I learned a lot from him as well and that is the good thing about having him around the camp - his knowledge of the game is unbelievable. I am not there yet [at Nonu's level] so it's helpful for me to have him around.
"We always have conversations wherever we are, even if it is in the shower or in the ice baths. We talk about tactics, strategies and skills we can work on. He knows a lot more than I do so the best thing for me is to keep asking him questions."
That Saili sees opportunity rather than threat is not surprising. The 23-year-old has a natural exuberance that coaches and teammates like. He's a glass half-full man; ready with a quip, a smile and a high five. It's infectious and his attitude as much as anything was what earned him his All Black call-up last year.
He's not a sulker, or one to dwell on his mistakes - a point he proved admirably when his first act on test debut was to drop the ball, then fall over and gift the Pumas seven points. From then, though, he settled, hit the ball hard, ran straight and made his tackles.
When he keeps his game simple, he's a talent. But he has a tendency to drift mentally and make mistakes - something he sees as his key goal to fix in 2014.
"I learned a lot about preparation before games last year," he says. "I can have patches in my game and I have learned to be more aware of when that happens and switch to get back into good footy. It is a hard thing to do and I am still learning that skill."
It's probable, once Nonu recovers from ankle surgery and the season has found its rhythm, that the Blues are going to want both master and apprentice on the field together.
When Nonu was with the Blues in 2012, Saili, barely on the radar at that stage, wore 13. This year, it might be that the senior man moves one out - a switch that would have some merit for the national selectors given their lack of resource in that department and also the impending return of Sonny Bill Williams.
Not that Saili cares too much about the specifics. His focus is simply on the big picture and on the collective rather than the individual. "There was a time in history when the Blues always used to win and we were a hard team to beat. Teams have caught up. But we need to get back to the place where people fear the Blues."